Student Leaders Making a Mark on Giving Blueday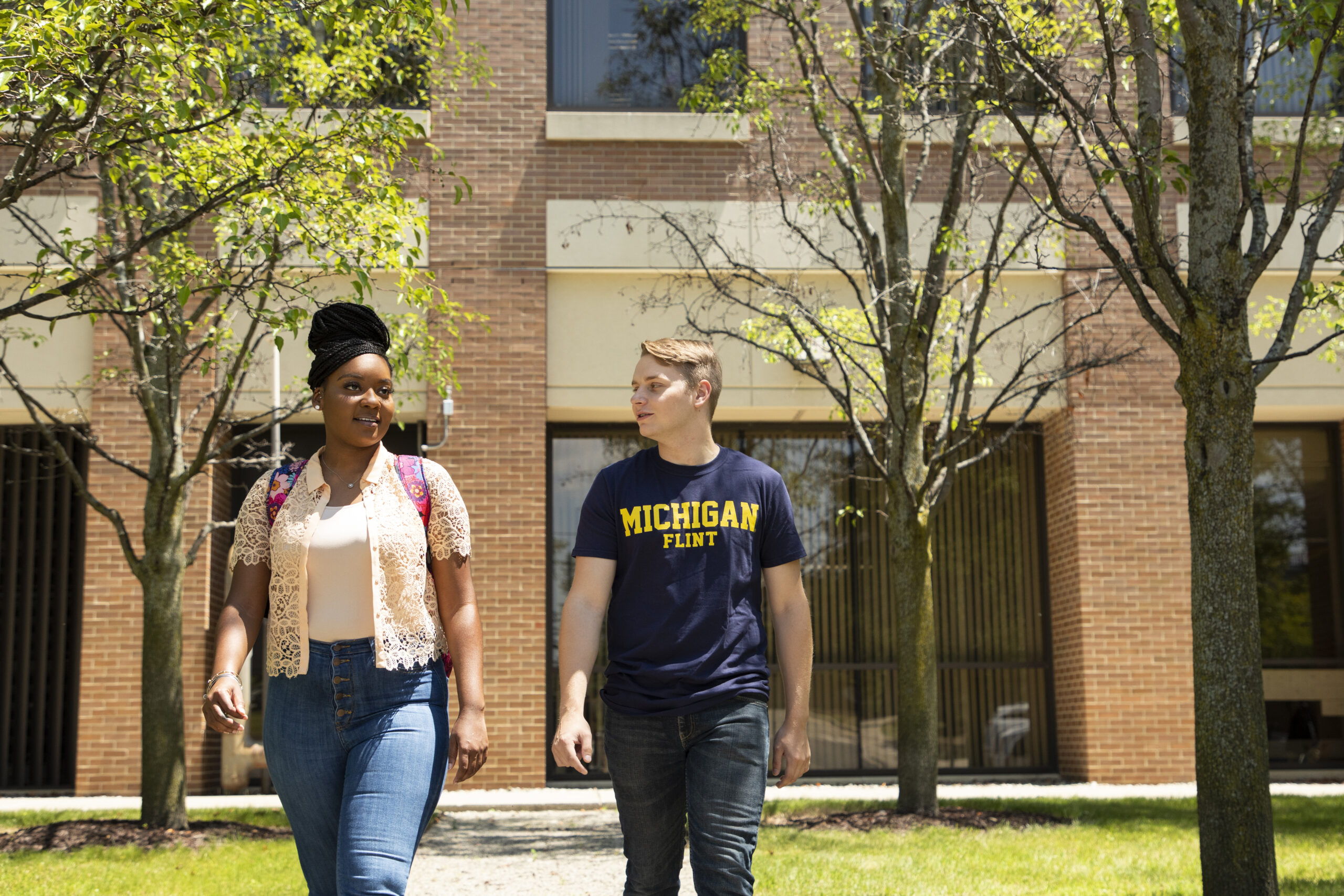 Throughout UM-Flint's history, student organizations have enriched the campus and allowed generations of students to leave their mark. This year's Giving Blueday event offers the UM-Flint family a chance to support our students and the organizations they create and lead.

Giving Blueday, to be held on Wednesday, March 10, is a 24-hour online and social media event designed to encourage donations for campus priorities that overwhelmingly benefit students.
The campus has announced an ambitious $1M fundraising goal for this year's event! We're thinking big, along with our student leaders and the organizations they represent.

To capitalize on this year's event, there are four UM-Flint student organizations who will be actively participating in Giving Blueday. Specifically, Student Government, College Panhellenic Association, Qua Literary & Fine Arts Magazine, and Club Sports.
The University of Michigan-Flint Student Government is a diverse group of individuals committed to empowering the student body through advocacy, policy change, and programming. Student Government strives to provide an environment that encourages academic and personal growth through communal activities.
College Panhellenic Association is committed to supporting fraternity and sorority involvement that provides unique opportunities for students to have a balanced college experience focused on academic excellence, brotherhood/sisterhood, community service, and responsible social interaction.
The Qua Literary and Fine Arts Magazine was established 55 years ago and publishes fiction, poetry, creative nonfiction, and art biannually. Qua's mission is to promote the work of writers and artists in Flint and surrounding areas. Qua favors lucid and robust writing that captures attention and provokes reflection.
Club Sports are university-sponsored, student-run organizations that compete against other colleges and universities in various state, regional, and national contests. The Club Sports program provides a safe and fun environment that encourages positive experiences through competitive sports.
Each of these student organizations will be committing time and energy to this year's Giving Blueday efforts to promote the work happening on campus through these organizations. By supporting these organizations and making gifts on March 10, for these groups, the UM-Flint family has an opportunity to help student leaders in their persistent pursuit of growth and intellectual, personal, and professional development.
Contact University Communications & Marketing with comments, questions, or story ideas.