UM-Flint nurse practitioner program partners with counseling services to support students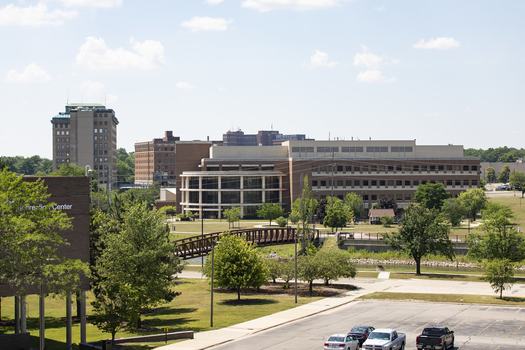 The University of Michigan-Flint Psychiatric Mental Health Nurse Practitioner program is partnering with the University's Counseling and Psychological Services to offer supportive counseling to residents in the program.
The Psychiatric Mental Health Nurse Practitioner (PMHNP) program is a graduate-level course of study. Psychiatric Mental Health Nurse Practitioners assess, diagnose, and treat patients with mental health problems, including mood disorders, substance abuse, anxiety, and depression. Their work includes providing therapy and prescribing medications for patients who have mental health disorders or substance abuse problems.
CAPS will provide supportive counseling for the nurse practitioner students in the program. The residents will receive comprehensive assessment, evaluation, and screening along with supportive counseling throughout the program, said Dr. Chontay Taylor Glenn, Associate Director of the PMHNP residency program.
"It is the goal that the sessions would minimally include motivational interviewing toward maladaptive behavior change, screening for personality disorders and other mental health concerns, and referrals if needed for long term mental/behavioral health treatment," she said. "The purpose is for the residents' personal and professional development and will include other activities such as self-reflective practice activities during didactic content."
All of the services the residents will receive is confidential and not mandatory.
The idea for the program came about from Glenn, who saw a need for PMHNP residents to receive mental and behavioral health support throughout their training.
The residents can carry a heavy burden when dealing with patients with mental health and other challenges, including health system politics, family and academic pressures, relationship issues, and financial problems, she said.
Glenn hopes to expand the partnership with CAPS to other concentrations in the nursing program. This year is the pilot program for the partnership, which will be reviewed prior to the 2021-2022 school year.
Lindsay Knake
Lindsay Knake is the Communications Coordinator for the UM-Flint Division of Student Affairs. Contact her with any questions, comments, or ideas about the DSA newsletter, social media, events, and communications.