Student Government challenges UM-Flint campus to give back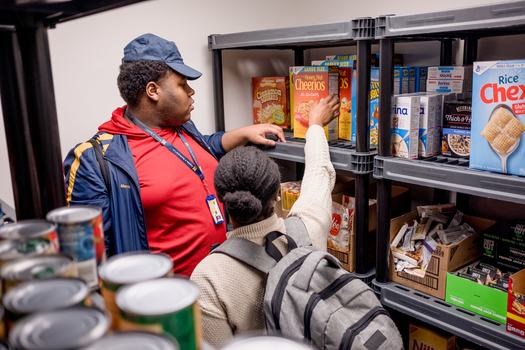 The University of Michigan-Flint Student Government is challenging campus to have 100 percent participation in the upcoming Giving Blueday on Dec. 3.
Giving Blueday (GBD) is an annual philanthropic day for the University of Michigan that encourages alumni, faculty, staff, students, and friends to support our students, schools and colleges, programs, units, and scholarships. 
This year at UM-Flint, the focus for GBD is on the Wolverine Food Den, an on-campus pantry that serves students experiencing food insecurity. The Wolverine Food Den opened in April. At current use, the Wolverine Food Den needs $15,000 to keep it stocked for the next three years.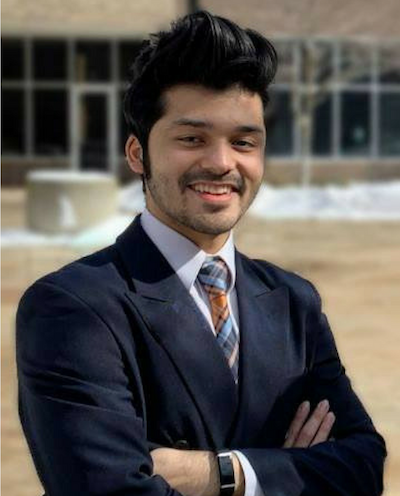 "I urge all of you to help us with this cause. My challenge is to end food insecurity on campus for the next three years," said Nickxit Bhardwaj, Student Government president at the State of the Students address on Tuesday, Oct. 29. "Your gift, no matter the size, makes a difference in student success."
The UM-Flint Student Government is committed to every member participating in Giving Blueday.
At the State of the Students address, Bhardwaj outlined Student Government's priorities for the 2019-2020 school year.
Improve diversity and inclusion on campus
Increase accountability and transparency from both the UM-Flint administration to the students and the Student Government to the students
Increase the frequency of student forums
Expand membership of Student Government to ensure all colleges, schools, and departments are represented
Expanding transportation options on campus with the addition of Flint-based Kuhmute Scooters
Increase civic engagement among students, increase engagement in student life, and improve the mental health of students
Bhardwaj also encouraged students to reach out to Student Government to address concerns and ask questions. The Student Government office is located in 361 UCEN, and members have regular office hours. 
"We are a commuter campus, but that doesn't mean fewer opportunities," he said.
Lindsay Knake
Lindsay Knake is the Communications Coordinator for the UM-Flint Division of Student Affairs. Contact her with any questions, comments, or ideas about the DSA newsletter, social media, events, and communications.