Jose Antonio Vargas to talk immigration, citizenship as Critical Issues Forum launches 2019-20 season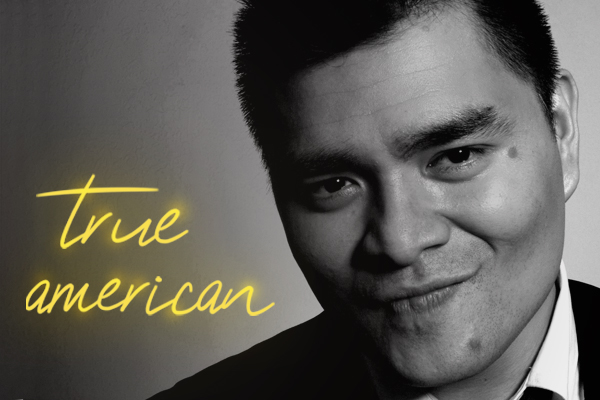 Gun control. Climate change. Impeachment. Euthanasia. Abortion.
Today's society has conditioned us to think we have to take a stand on issues like these; that we must pick a side and fully commit to either extreme support or extreme opposition.
The reality, however, is that most of us have a gray area, a belief that there are exceptions to our position. Sure, you may lean left, right, for or against, believer or non-believer. But, even in today's opinionated world, it's usually in our best interest to seek common ground – to explore areas on which we can agree rather than focus solely on our differences.
That is the basic idea that has driven UM-Flint's Critical Issues Forum and the corresponding Sullenger Dialogues for over 40 years.
The Frances Willson Thompson Critical Issues Forum is one of the signature events of the University of Michigan-Flint. Every year, campus and community gather to hear world-renowned speakers share their perspective and words of wisdom.
Frances Willson Thompson is the namesake for the Forum, but Critical Issues is truly bigger than any one individual. It's a chance for all of us to interact with some of the leading thinkers of our times. To have national conversations on our campus, in the heart of our community, is an important, valuable experience.
The names that have spoken with us as part of our Critical Issues Forum aren't short of accomplishments. Nobel Prize winners. Cabinet members. Cultural icons. Scientific trailblazers. All have shared their insight on a myriad issues we face as a society. And what better place to have those conversations than in a university setting where the exchange of ideas is essential to the academic experience?
The tradition will continue this Wednesday, October 9, when the 2019-20 season of Critical Issues begins with a visit from Jose Antonio Vargas.
Vargas will help lead us in conversation that will likely touch on some other timely topics: immigration, citizenship, and the rights of the LGBTQ+ community.
By sharing his truth — as well as the personal stories of countless other undocumented immigrants in America — Vargas explores one of the most divisive questions facing our country today: how do you define "American"?
There are two opportunities to hear Vargas' story. The Forum luncheon requires tickets and pre-registration. However, the Sullenger Dialogues are free and open to anyone. This year's Sullenger Dialogues will take place in the Northbank Center's Park Place Room at 1:45 p.m., following a book signing opportunity of Vargas' work, Dear America: Notes of an Undocumented Citizen.
Contact University Communications & Marketing with comments, questions, or story ideas.