Search underway for next UM-Flint chancellor, campus feedback solicited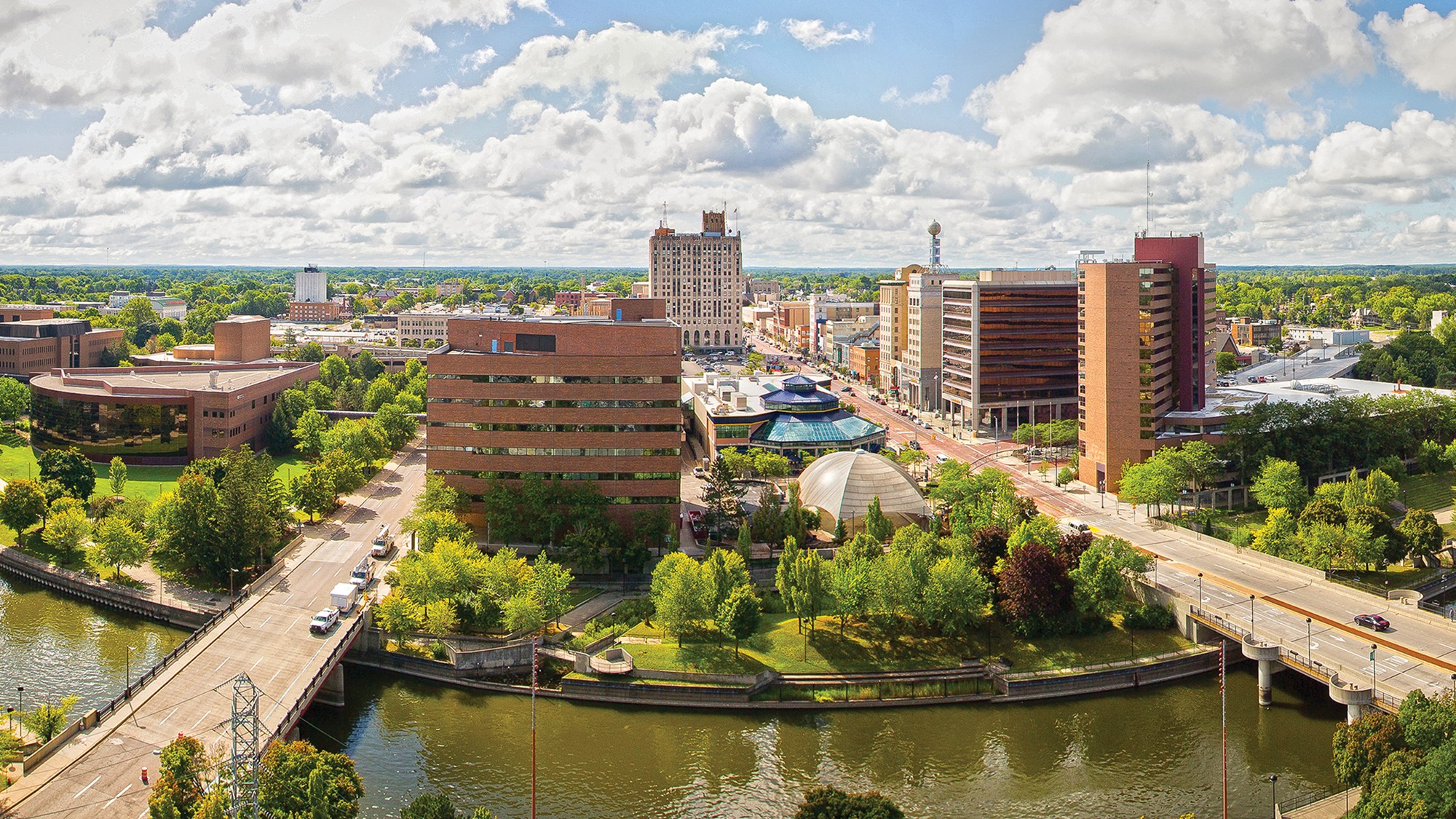 The entire UM-Flint campus community is invited and encouraged to attend two upcoming town halls to provide direct input to a search advisory committee about the desired qualities, experience, and areas of focus for the campus' eighth chancellor. 
The first town hall will take place Feb. 7 from 11 a.m.-12:30 p.m. and the second will take place Feb. 12 from 9-10:30 a.m. Both town halls will occur on campus in the Kiva Auditorium in the University Center.
In addition to the campus wide town halls, the committee will also meet with specific groups across campus in the weeks ahead to solicit additional feedback as part of this comprehensive process.
"This direct campus input is vital to this process and the committee's efforts to identify the ideal type of person to lead UM-Flint into the future," said Robert Barnett, dean of the UM-Flint School of Education and Human Services. He is co-chairing the committee with President Mark Schlissel.
"That feedback will be used to develop a well-defined candidate profile to assist the committee and search firm in identifying and recruiting the very best candidates possible for the position."
A job description for the open position can be found here.
The search seeks a successor to Chancellor Susan E. Borrego, who announced she will step down when her current term is complete at the end of July.
"The Flint campus is an essential part of the University of Michigan, sharing in and helping to realize our values, aspirations and mission," said Schlissel, who appointed the 17-member search advisory committee last month.
"Since starting as president, I have become well acquainted with the Flint campus and continue to be impressed by the dedication and quality of its faculty, students and staff and the commitment of the campus to serving the community.
"I am excited to get underway with this important search to continue building on the momentum created by Chancellor Borrego, especially regarding academic excellence, student success and community engagement."
As with other searches for U-M executive officers including the UM-Dearborn chancellor, the selection process will remain confidential until Schlissel makes his recommendation to the Board of Regents.
"This confidentiality has proven essential in previous executive level searches to attract a large and outstanding pool of experienced and qualified candidates," Schlissel said.
UM-Flint faculty, staff or students who would like to provide feedback on the search or submit nominations can email ask-FlintChancellorSearch@umich.edu.
In addition to Schlissel and Barnett, members of the search advisory committee include:
• Bishr Al-Dabagh, alumnus, UM-Flint.
• Matthew Bueby, chair of the Staff Council, and alumni relations and annual giving specialist, UM-Flint.
• Constance Creech, professor of nursing and director of graduate nursing affairs in the School of Nursing, UM-Flint.
• Catherine A. Davy, provost and vice chancellor for academic affairs, and professor of English, women's studies and gender studies in the College of Arts, Sciences and Letters, UM-Dearborn.
• Eucharia Ganda, president of Student Government, and student in the College of Arts and Sciences, UM-Flint.
• Gerald Glasco, director of financial services and budget, UM-Flint.
• Gloria Hage, associate general counsel, Ann Arbor campus.
• Phil Hagerman, chief executive officer, Flint-based Skypoint Ventures.
• Kristi Hottenstein, vice chancellor for enrollment management, UM-Flint.
• Yener Kandogan, associate dean and professor of international business in the School of Management, UM-Flint.
• Derwin Munroe, lecturer IV in political science in the College of Arts and Sciences, UM-Flint.
• Emily Newberry, chair of the Faculty Council, and senior associate librarian, UM-Flint.
• Shelby Newport, chair of the Department of Theatre and Dance and associate professor of theatre in the College of Arts and Sciences, UM-Flint.
• Shan Parker, director of Public Health and Health Sciences and associate professor of health education in the College of Health Sciences, UM-Flint.
• Jessica Tischler, associate professor of organic chemistry in the College of Arts and Sciences, UM-Flint.
The search for UM-Flint's next chancellor will also be supported by the executive search firm Park Square Executive Search, and consultants Jonathan Fortescue and Laurel Duggan. Stephen Yaros, project manager in the Office of the President, will also provide staff support.
Contact University Communications & Marketing with comments, questions, or story ideas.