Christopher M. Giordano named UM-Flint Vice Chancellor for Student Affairs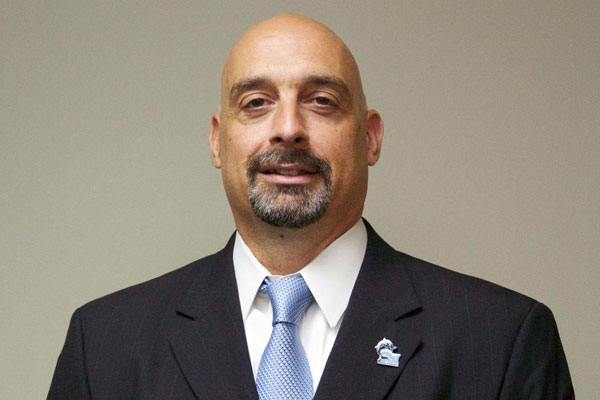 Christopher M. Giordano has been appointed vice chancellor for student affairs for the University of Michigan-Flint. His appointment was approved by the Board of Regents Thursday and he will begin August 1.
Giordano follows Barbara Avery in the vice chancellor role whose appointment is expiring.
Having most recently served as the assistant vice president for student affairs and the dean of students at the City University of New York, Giordano brings more than 25 years of administrative experience within student affairs and higher education to UM-Flint.
"Dr. Giordano has an established track record of accomplished leadership in student affairs with the proven ability to adapt, navigate and perform within multifaceted working environments," said Chancellor Susan E. Borrego, who recommended him for the position. "His commitment to diversity, holistic approach to student development and belief in the value of urban universities and the transformational impact they have on students' lives, align perfectly with the strategic priorities of our campus. We are truly looking forward to his leadership."
While at CUNY Giordano was responsible for a staff of more than 100, including oversight of residence life and housing and serving as president of the College of Staten Island Association (CSI) Inc., a nonprofit corporation composed of students, faculty and administrators who approve budgets and administer the student activity fee at CSI. He was instrumental in establishing a partnership between the New York City Mayor's Office of Veterans Affairs and the college's Office of Veterans Services that resulted in a Military Friendly No. 1 ranking for two consecutive years among large public schools by G.I. Jobs.
"I am excited to join UM-Flint as its next vice chancellor for student affairs," said Giordano.  "I eagerly look forward to the opportunity of leading a dynamic student affairs division that provides high impact programs and services that support student success and contribute significantly to the vibrancy of the campus and surrounding Flint communities."
Giordano received his bachelor of arts in English from Rowan University, his master of science in counseling services from Upsala College, and his PhD in higher education from the University of Toledo.
Contact University Communications & Marketing with comments, questions, or story ideas.