Regents approve College of Health Sciences name change at UM-Flint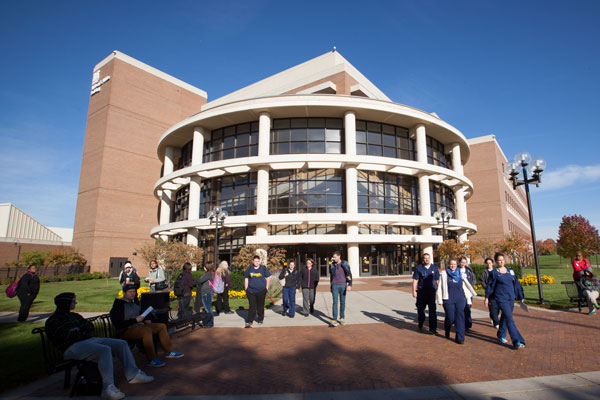 Today the University of Michigan Regents approved the name change of UM-Flint's School of Health Professions and Studies (SHPS) to the College of Health Sciences (CHS) to encompass its expanded programs and enhanced offerings to students. The change will take effect on July 1, 2018.
Having received unanimous support from the faculty, the name change from the SHPS to CHS better reflects both the public health and health profession disciplines within the unit and is also more consistent with the other units of health sciences offerings within the state universities in Michigan.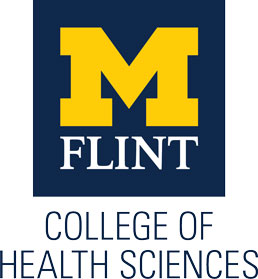 "This name change is the culmination of our institution's progress in health science teaching and training to meet the demands of an evolving marketplace," said Susan E. Borrego, UM-Flint chancellor.
"Our new College of Health Sciences will continue to build on UM-Flint's strong history of building outstanding careers in healthcare and public health across Michigan and the U.S.," Borrego added.
First established in 1982, CHS was formerly known as the School of Health Sciences (SHS) and housed programs in health care, medical technology, and physical therapy (transferred from the U-M Medical School). In 1989, the Department of Nursing joined SHS and the school name was changed to the School of Health Professions and Studies (SHPS).
In efforts to meet the growth and demand of the nursing discipline, in 2016 the Nursing Department separated from SHPS to establish the UM-Flint School of Nursing. This shift was followed by a dynamic strategic planning process to define the new direction of SHPS.
As a result of this strategic planning, over the past few years SHPS has approved several new graduate and undergraduate programs with planning and implementation well underway. New programs include its Respiratory Therapy online bachelor completion program, Occupational Therapy doctoral program, Physician Assistant master program, and Master of Science in Health Care Management. A full list of UM-Flint CHS programs can be found here.
"The University of Michigan-Flint's College of Health Sciences offers high-quality, flexibly-delivered programs that respond to student, employer, and community needs," said Donna Fry, dean of CHS. "Our programs are among the top in the state and are successfully preparing our students to make an impact and achieve their educational, career, and life goals."
To support its expanded offerings, CHS is also redefining its structure and will add three new departments over the next three years: Occupational Therapy, Physician Assistant, and Clinical Sciences to join its current departments of Physical Therapy and Public Health and Health Sciences.
With implementation of the newly developing programs, CHS anticipates increasing undergraduate enrollment by 100 students and graduate enrollments by 240 students within the next five years. Additional programs, if developed, will expand these enrollment estimates.
"This name change more accurately reflects the diverse scope and stature of the programs within our unit and aligns with our objectives to enhance teaching and expand research and community engagement with new programs," Fry added.
Contact University Communications & Marketing with comments, questions, or story ideas.