Q&A with the director of UM-Flint's new Occupational Therapy program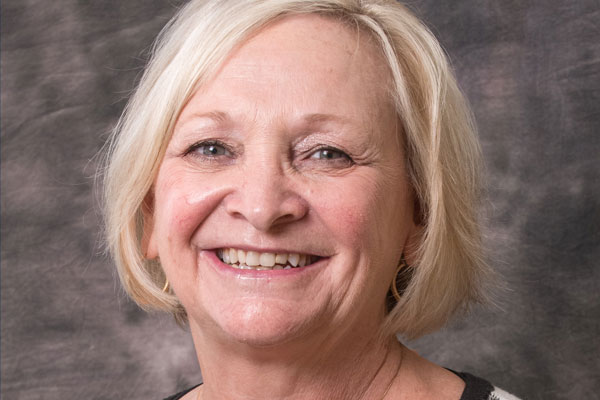 Nancy Vandewiele Milligan, PhD, is the founding director of the new Doctor of Occupational Therapy program at University of Michigan-Flint. She shared her thoughts with UM-Flint Communications & Marketing about what makes the program unique, what intrigued her about joining the university, and more.
What intrigued you about this position and the new Doctor of Occupational Therapy program at University of Michigan-Flint?
In August 2017, Accreditation Council for Occupational Therapy Education (ACOTE) mandated that all entry-level Occupational Therapy programs move to the doctoral entry-level by 2027. The University of Michigan-Flint School of Health Professions and Studies (SHPS), is proud to offer the first entry-level Occupational Therapy Doctorate program (OTD) in the state of Michigan. Developing the OTD program at UM-Flint was a career opportunity that I could not resist. I have the opportunity to work with outstanding faculty in SHPS and develop a curriculum with many interprofessional experiences for the students.
What have been your impressions of UM-Flint since joining the university?
I have been impressed by my colleagues who are collaborative researchers and scholars. The campus has a culture of teaching excellence, community engagement, and service, which makes it a wonderful place to work and learn.
What would you like to share with the university community about your professional background, and about joining the community?
I have worked as an Occupational Therapist in rehabilitation facilities, home care, skilled nursing facilities, and owned my business (Michigan Institute for Spinal Cord Injuries). My career in academia has been extensive. I have taught in occupational therapy programs from the associate degree level through the entry-level occupational therapy baccalaureate and master degree programs.
I have been a member of Michigan Occupational Therapy Association (MiOTA) for more than 40 years and have served on the MIOTA Board and on various committees for 38 of those years. In 2017, upon my arrival at the University of Michigan-Flint to start the first entry-level OTD program, I realized that there was not a Flint Chapter. In May 2017 I held the first Flint Chapter meeting, which was attended by 10 members. The Flint chapter continues to grow and now has support of the other OT and OTA programs in Flint and is well supported by McLaren, Hurley, and Genesis Health Care Systems, as well as local clinics and community partners. I am a MiOTA member because I believe that my membership over the years has supported occupational therapy to become a licensed and highly recognized profession in the state of Michigan.
What should aspiring occupational therapists know about the Doctor of Occupational Therapy program at UM-Flint? What makes it unique?
The University of Michigan-Flint entry-level Doctorate of Occupational Therapy (OTD) program submitted their application in April 2018 for Candidacy to the Accreditation Council for Occupational Therapy Education (ACOTE).
Pending review and obtaining candidacy status by ACOTE, the program anticipates beginning accepting applications for the Fall 2019 class in August 2018.
The OTD program is a three-year, full-time program. The curriculum utilizes a learner-centered teaching approach incorporating authentic educational activities and experiences. In addition to the valuable partnership with Michigan Medicine in Ann Arbor, the OTD program has over 40 clinical partners allowing students access and opportunities with highly skilled occupational therapy clinicians and researchers across the state.
The goal of the OTD degree is to develop occupational therapists with skills that are beyond a generalist level. In addition to opportunities through lectures, demonstrations, and hands-on experiences to learn and develop advanced skills, students will complete a residency and a capstone project in a focus area of interest. Capstone project focus-area examples may include clinical practice skills, such as working in a specialized site with occupational therapy emerging practice areas and interventions utilized with different populations, such as hand therapy programs with hand transplants or bionic limbs. Another area may include developing research skills by collaborating and learning from recognized individuals who are actively engaged in projects that include research design and planning, data collection, and analyzing data.
Contact University Communications & Marketing with comments, questions, or story ideas.