Dean of UM-Flint's School of Health Professions and Studies receives Lifetime Achievement Award from U-M School of Kinesiology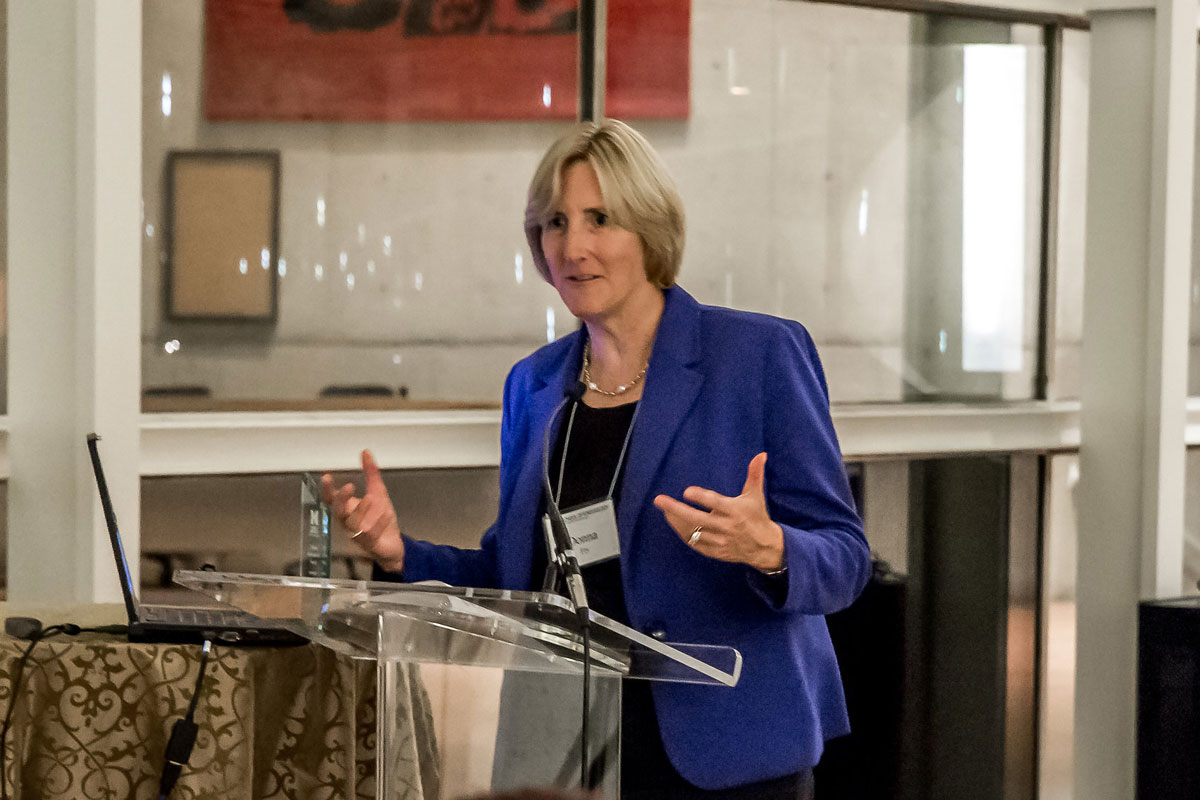 For Donna Fry, dean of UM-Flint's School of Health Professions and Studies (SHPS), her dedication to the University of Michigan is surpassed only by her dedication to improving health outcomes for individuals and communities. Fry is an alumna of U-M's School of Kinesiology, having earned her bachelor's ('82), master's ('87), and doctorate degree ('98) from the school.
On Friday, October 27, as part of the University of Michigan's 2017 Homecoming Weekend, the U-M Kinesiology Alumni Achievement Awards were presented to five deserving honorees. Dean Fry was presented with the Lifetime Achievement Award, given to an individual "whose service to Michigan Kinesiology has enhanced and changed Kinesiology over time."
Fry's lifetime of achievements highlighted at the ceremony include:
• serving on the Board of Trustees for the Michigan Health Council, Genesee Health Plan Board of Directors, Scientific Advisory Committee of the American Physical Therapy Association, and serving on the Board of Directors of MS Connection, Inc.
• authoring 22 peer-reviewed journal articles, more than 90 peer-reviewed scientific and professional presentations, and developing a patent
• serving as president and vice president of the Michigan Physical Therapy Institute for Education and Research
UM-Flint Provost and Vice Chancellor for Academic Affairs Douglas Knerr said, "Dean Fry is an exemplar of the University of Michigan's dedication to be the leaders and the best. Throughout her career she has pursued, and achieved, excellence and we are thrilled to have her lead our health sciences efforts. Her understanding of and dedication to UM-Flint's mission to serve our communities is unparalleled."
Contact University Communications & Marketing with comments, questions, or story ideas.