Latinos United for Advancement (LUNA) forms at UM-Flint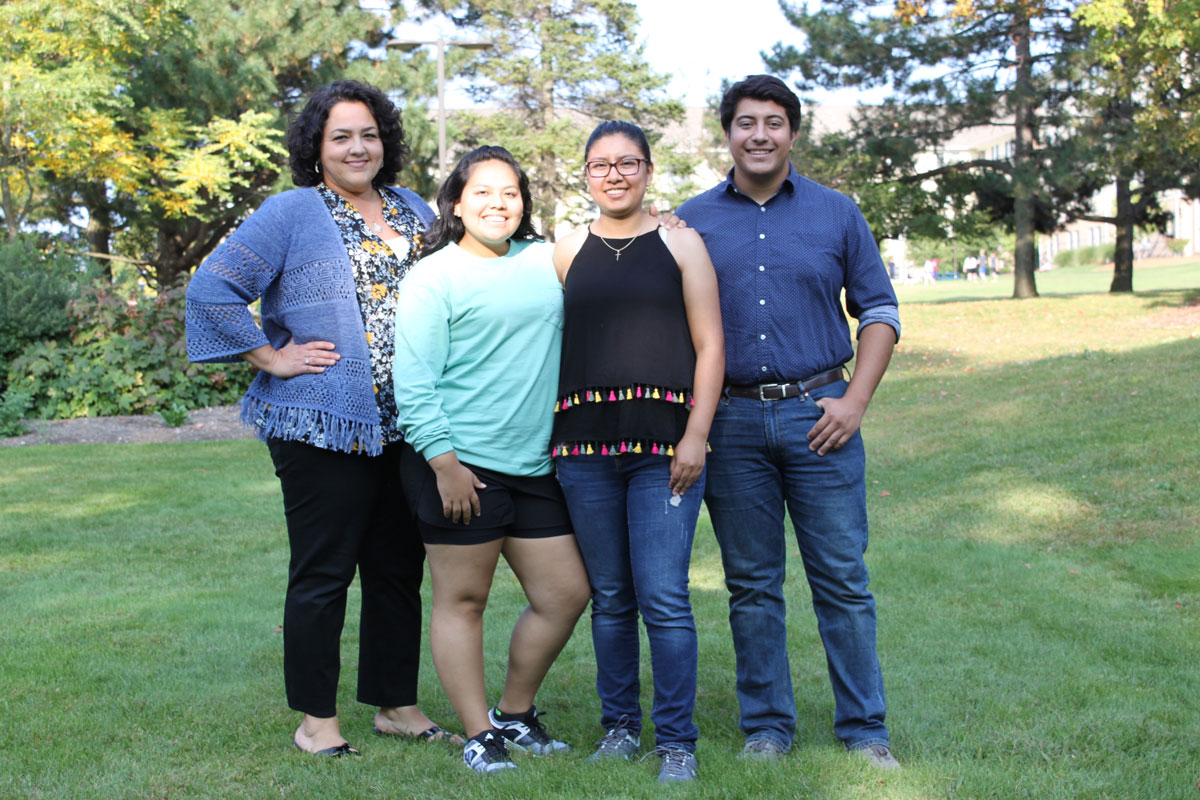 A new UM-Flint student group, Latinos United for Advancement (LUNA), has formed with plans to perform outreach both on campus and within the community.
Although the organization primarily consists of students with a Latino background, "LUNA was created to unify students of all cultures," said the organization's vice president Marquise Medal. "We welcome anyone who is looking to find a place to belong."
The group's first official meeting is October 2, from 6 to 8 p.m., in the Intercultural Center within the University Center. The group plans on performing community service, bringing students from various backgrounds together, and educating the campus community on the cultures of various Latino groups in the United States. It also hopes to support any students impacted by government decisions related to the Deferred Action to Childhood Arrivals (DACA) program.
Stephanie Vidaillet Gelderloos, a lecturer within the English department at UM-Flint, is the faculty advisor for the new organization. Students from a range of countries, including the United States, Canada, Mexico, Colombia, Nicaragua and Honduras have already signed up for active roles within the group, she said.
Gelderloos is a board member of the Genesee County Hispanic Latino Collaborative, also known as La Placita. This organization performs a wide range of community services, including a food pantry, after school programs, and translation services. Through her work at La Placita, she met some UM Flint students who, like her, were interested in forming a Latino student group.
"In addition, I sent out an email to all students and received many responses," Gelderloos said. "What formed was a group of students who are eager and excited to make LUNA a dynamic student organization," she said.
This includes cousins Esthefanie and Veronica Paredes, who are both students at the university and heavily involved with La Placita.
"It's a way for all of us to get involved together," Veronica Paredes said of students on campus. "It's a way to connect people and a way for us get us to know each other."
The group envisions mentoring young people, holding social events on campus, working at the food pantry, and more, Esthefanie Paredes said.
"Community outreach is going to be a big deal, more than anything else, whether that be through fundraising or going out ourselves within the community and helping young people in any way we can," said LUNA president Santiago Ochoa.
Contact University Communications & Marketing with comments, questions, or story ideas.