UM-Flint "Street Eats" brings food trucks to campus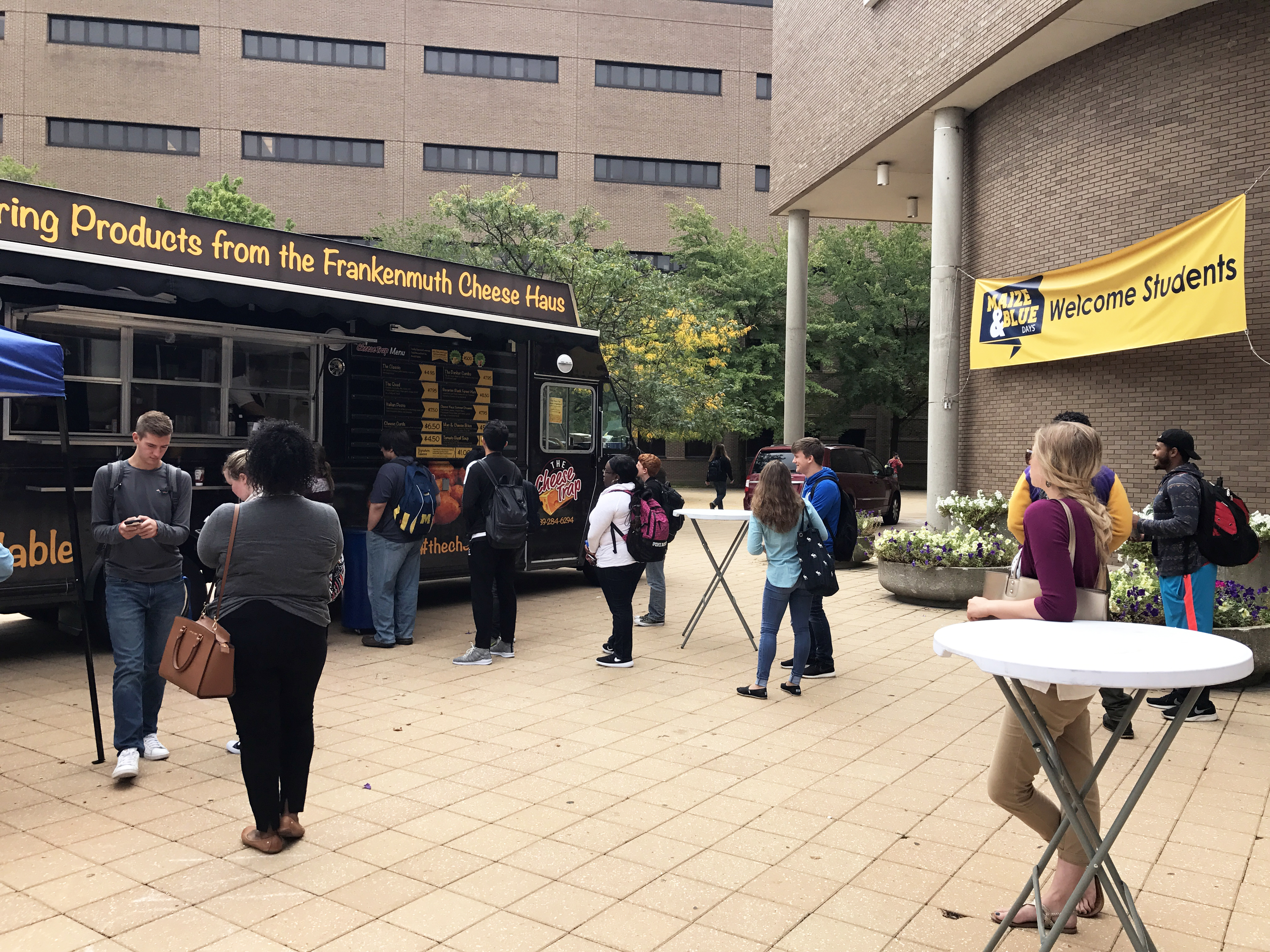 On a recent afternoon, Amanda Zuelke was walking across campus at UM-Flint. The junior was between classes, and decided to make a tasty detour to the Squeals on Wheels food truck set up in front of the University Center (UCEN).
"I was just walking past here and I am hungry," Zuelke said, ordering chicken tacos. "I have heard a lot of people talking about it, and they are excited."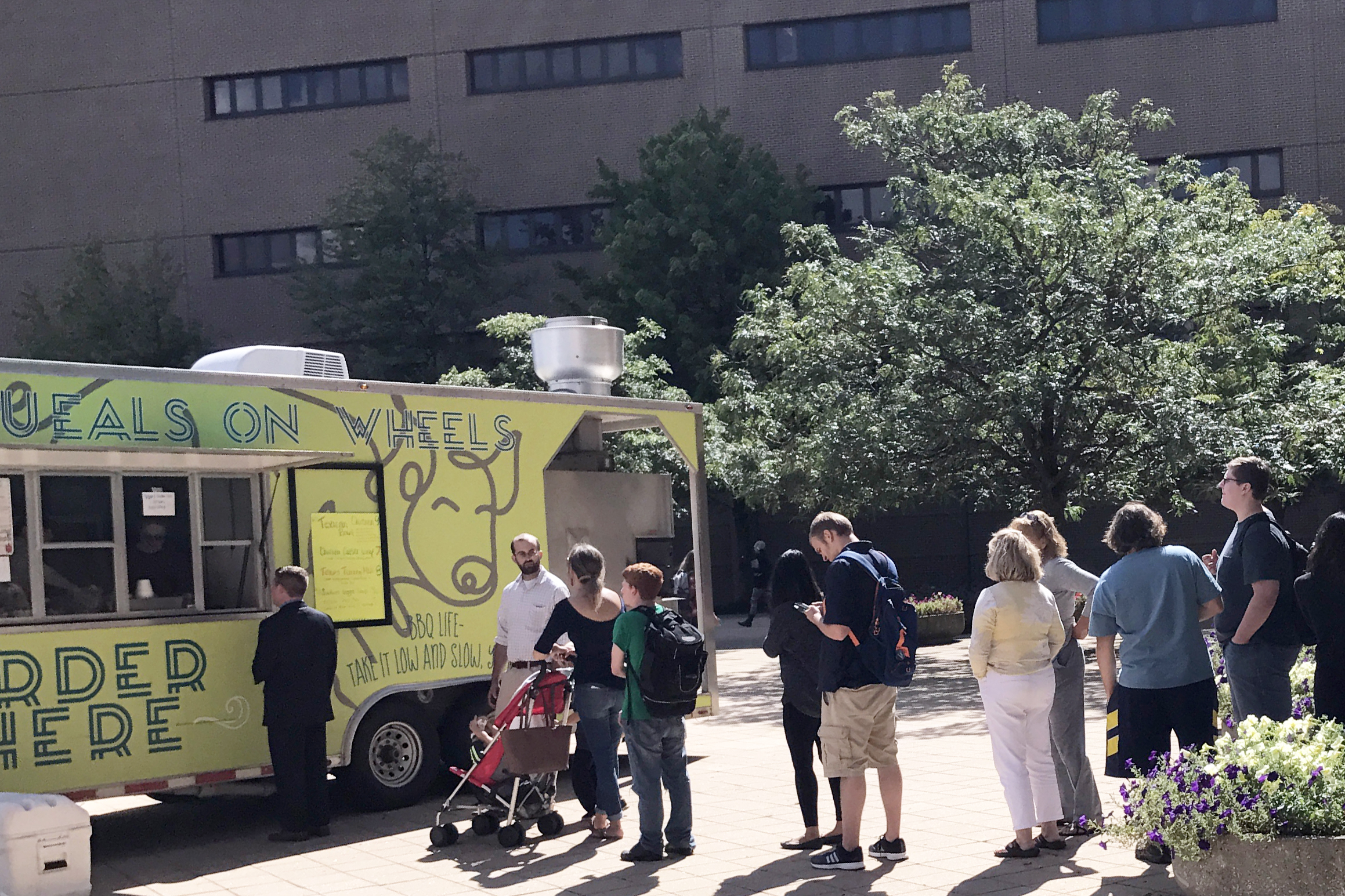 The university launched Street Eats this semester, which is providing additional eating options on campus. So far, there are two food trucks, with others being recruited, said Gina Rose, a UM-Flint systems support specialist involved with the new initiative. The trucks set up in front of UCEN midday on Monday and Wednesday. That means the trucks do not compete with the Flint Farmers' Market, which is open on Tuesday, Thursday, and Saturday, Rose said.
Rose posts the hours online and sends out updates and other specifics via social media the day the trucks are on campus. The trucks are expected to operate throughout the fall, until winter weather arrives.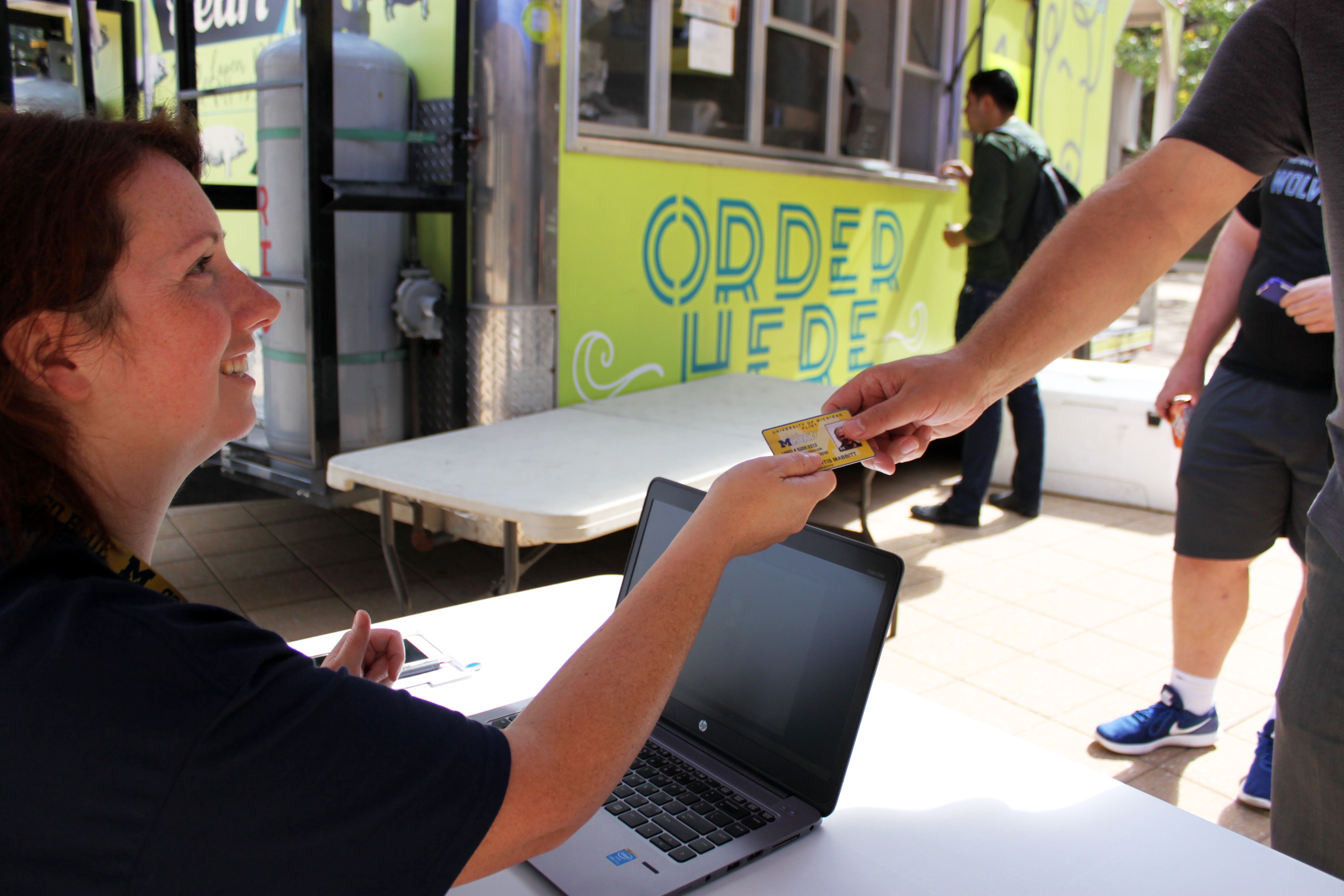 Squeals on Wheels offers a variety of food, such as slow smoked beef brisket, pulled pork, and chicken. The other food truck, The Cheese Trap, offers gourmet grilled cheese sandwiches and other products from the Frankenmuth Cheese Haus, like tomato bisque soup.
Street Eats has quickly proven popular on campus, Rose said, with a steady flow of people ordering food.
"It brings an excitement, and variety to campus," she said.
The food can be purchased with credit or debit cards, cash, and Maize Money.
Contact University Communications & Marketing with comments, questions, or story ideas.