Student success, access focus of UM-Flint budget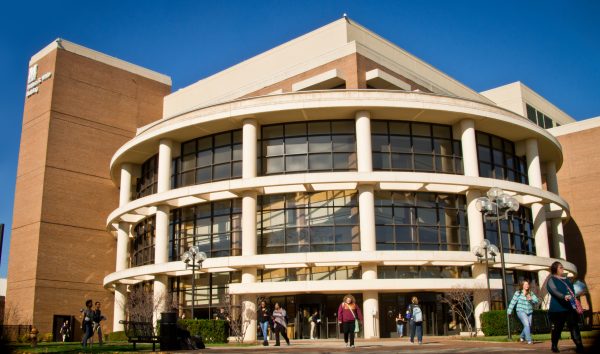 Investing in student success and providing access to education is the focus of the fiscal year 2018 budget for the University of Michigan-Flint.
The general fund budget, approved today by the Board of Regents, will be $112.4 million in the coming year, which begins July 1. The current year's general fund budget is $114.7 million. The fiscal year 2018 budget includes a $450 per year increase in tuition and fees for a full-time freshman student. That brings annual tuition to $11,334.
The budget also includes an expected state appropriation of $23.1 million, a 2.3 percent increase over the previous year. The approved budget continues to provide financial aid support for students with a 12.7 percent increase in financial aid. The reduction in the overall fiscal year 2018 budget is due to a decline in undergraduate enrollment.
"This year's budget reinforces the University of Michigan-Flint's steadfast investment in academic excellence and student success," says Chancellor Susan E. Borrego. "The increase in institutional financial aid also enhances efforts to expand student accessibility to an excellent Michigan degree."
The budget also sets UM-Flint housing rates. Students currently living in First Street and Riverfront residence halls, and students in most room options, will see a 5 percent increase in room fees, but no increase in the cost of meal plans.
Costs at First Street Residence Hall, including the meal plan, starts at $8,437. At Riverfront Residence Hall, which does not include a mandatory meal plan, costs start at $5,437 for the academic year. The residence hall rates at UM-Flint are the least expensive public rates in the state.
Contact University Communications & Marketing with comments, questions, or story ideas.