UM-Flint Students Volunteer Throughout Flint on MLK Day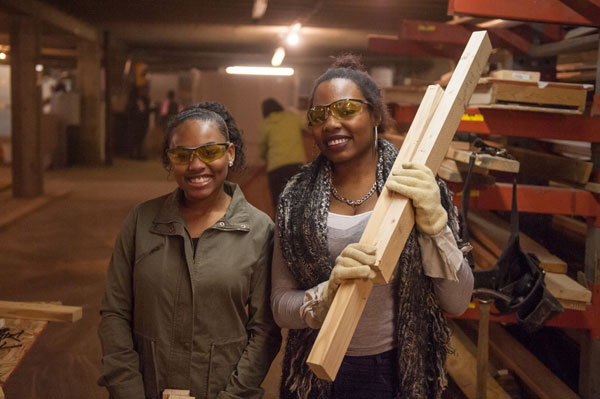 The Genesee County Habitat for Humanity buzzed with intensity and focus Monday. University of Michigan-Flint volunteers, working with Habitat crews, sawed, hammered, and assembled an assortment of structures. They constructed produce stands for local agencies. They built dog houses for animals in need of shelter. And they built work benches for Habitat to sell in their Flint ReStore.
These builders were among the scores of UM-Flint volunteers who honored the legacy of Dr. Martin Luther King, Jr. at a series of community action events.
This year's "day of service" was filled with reflection, civic action, and challenge.
"It's a real blessing to help others around you," said Sharon "Shay" Hollamon, a graduate student in public administration at UM-Flint who volunteered at Habitat for Humanity Monday.
Hollamon, part of the UM-Flint Block Club, said the day's events provide students a chance to learn more about the greater community and extend their personal reach.
"It's a great opportunity for students on campus to lend a helping hand," Hollamon said.
UM-Flint volunteers worked on numerous sites across Flint, such as Crossover Downtown Outreach Ministry, Center for Hope, Joy Tabernacle, King Karate, My Brother's Keeper, the North End Soup Kitchen, and the YWCA Center of Greater Flint.
Several volunteers also worked on campus as dozens of Boys and Girls Club children spent MLK Day at the university. The campus served as a fun and educational safe space for children on a day when many schools and social service agencies are closed in recognition of the holiday. The children participated in an array of events such as robotics, crafts, mindfulness, and an Indian cultural experience.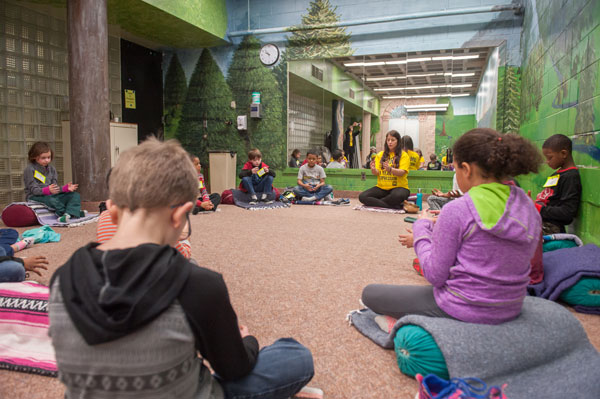 UM-Flint volunteers who cleaned and tilled the soil at King Karate's greenhouses learned about one of the city's resources.
Jacky and Dora King run King Karate, a martial arts studio, but promote urban gardening through their greenhouses. They help support healthy eating and teach area youth and their families how to grow their own food.
"In three hours, they accomplished what would have taken us weeks," said Dora King about the volunteers help in preparing the space for the spring crop.
Martina Miller, a UM-Flint graduate student studying physical therapy, started at the university in the fall after moving here from Alaska. Monday's volunteer work at King Karate further built up her knowledge of the area and left her impressed.
"I definitely want to get involved more and volunteer for more things," she said.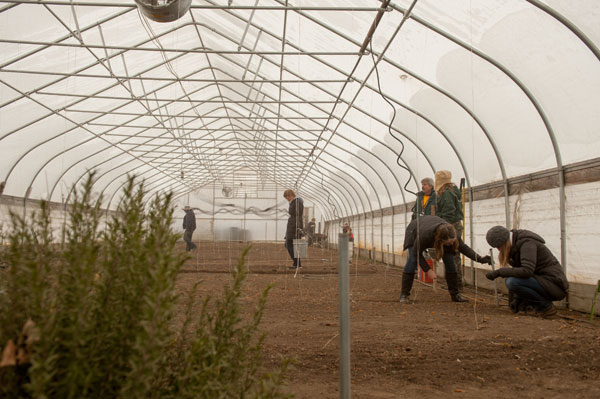 The day also included a keynote address by physician and scholar Dr. Camara Phyllis Jones, the UM-Flint 2016-17 Myron and Margaret Winegarden Visiting Professor.
Before embarking on their day's work, Rev. Dan Scheid of St. Paul's Episcopal Church challenged the volunteers, and society as a whole, to look at the structural reasons for societal inequalities, such as economic exploitation. He urged the need for justice, and to remember the revolutionary work of Dr. King.
"Go with your eyes open," he said.
Contact University Communications & Marketing with comments, questions, or story ideas.