"Black Male Summit" Helps Flint Youth Envision Success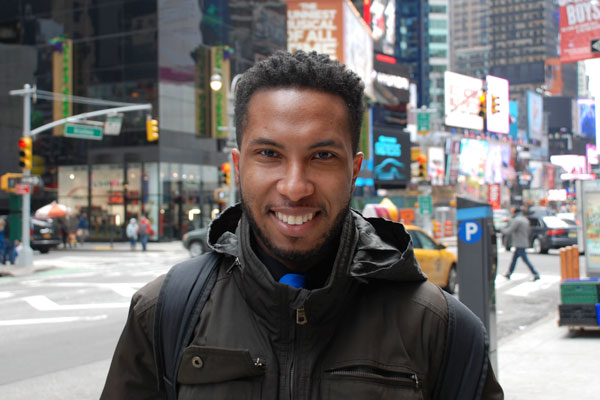 Young men who attend the Black Male Summit in Flint on January 14 can expect to hear encouraging words and sharp insight from local mentors, leaders, and professionals who want them to set their goals high—and not give up when met with adversity.
In partnership with the University of Michigan-Flint School of Education and Human Services, the Flint Institute of Arts (FIA), and The Institute of Rhymes, the Black Male Summit will take place January 14 from 10 a.m. to 2 p.m. at the FIA in Flint.
The event will provide networking opportunities and goal-oriented guidance and support for young African American men and other minority men ages 12 to 24. Interactive sessions will help them to discern how to realistically reach their goals even when faced with personal obstacles and challenging circumstances at home or within their social networks, including problems associated with poverty, single-parent homes, and neighborhood crime.
Students in the University of Michigan-Flint's Smart Teachers as Role Models (STAR) Program benefit from attending the Black Male Summit each year. The event directly aligns with the STAR Program's mission to lead more minorities toward a teaching career while providing them with extensive training and leadership development within the Flint Schools.
"The Summit is designed to get young minority males interested in success, whether through education or vocation or a trade, and to get them on track for setting goals for life success," said STAR Coordinator Richard Russell. "We want to provide them an avenue to see a way out and to know there is a way out that exists beyond their current circumstances."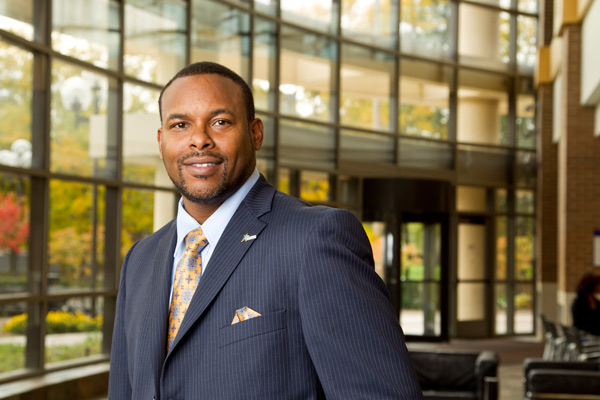 Russell noted that the average young black male wants to be a sports athlete or get a job in the entertainment industry, and might not seriously consider pursuing academic fields or other skilled vocations, particularly education, which has a very low percentage of black teachers nationwide.
STAR student and aspiring elementary teacher Joe Austin enjoys attending the Black Male Summit and connecting with others like him who have set goals. He said he is also inspired by successful black leaders who have achieved so much, such as physicist and astronaut Ronald E. McNair, professor Michael Eric Dyson, and mathematician and statistician David Blackwell.
"The Summit is a platform to educate and help African American males to realize their limitless potential," Austin said. "I chose to pursue education at UM-Flint in order to change the ideas of the youth. I have a love and concern for students and their future. I believe that if my students are exposed to the many facets of life beyond the norm that is identified with a certain culture, they will rise to the challenge and pursue their gifts."
The Black Male Summit features opening keynote speaker Lenwood Hayman, PhD, assistant professor in the UM-Flint Department of Public Health and Health Services; luncheon speaker Kenneth S. Frierson, a Flint native who serves as the Director of the Office of First-Year Experience at Lane College; and closing keynote speaker Kalvin Harvell, PhD, sociology professor at Henry Ford College. Success-focused break-out sessions will be held throughout the day.
Led by John Rhymes, The Institute of Rhymes has held other successful events since last year's Summit that provide mentoring opportunities for black youth, including a Fatherly Breakfast for fathers, sons, and mentors, and Black & Blue, a discussion workshop to help build relationships with the police.
For more information about the Black Male Summit and to register, contact the Institute of Rhymes at 810-931-9200.
---
Featured photo: Shaquille Green is an alumnus of UM-Flint's STAR program who went on to teach in New York City.
Contact University Communications & Marketing with comments, questions, or story ideas.