Q & A: Emeritus Professor & Best-Selling Author Tom Foster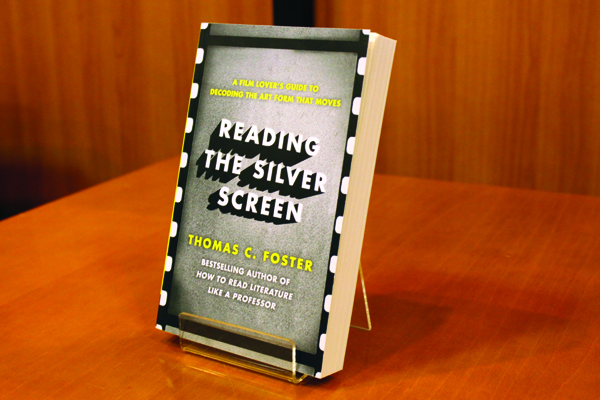 Thomas C. Foster, a Professor Emeritus from UM-Flint, has written several books throughout his career. His 2003 book, How to Read Like a Professor, recently passed the 1 million mark for copies sold. His latest book, Reading the Silver Screen, delves into film. Foster taught literature at UM-Flint from 1987 through 2014. He discussed his writing life and UM-Flint influences in this Q&A with University Relations.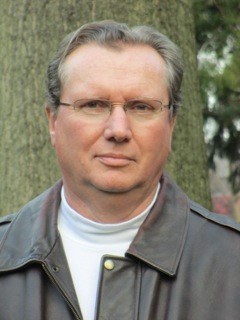 How did you evolve as a writer and author during your teaching career at UM-Flint?
I came into the university writing academic books and articles in the prescribed fashion. Basically, what led to me writing trade books, as they're called, was saying the same things over and over to students mystified by how they were missing what I (and my colleagues in English) were seeing in the books we read together. That and a failed sabbatical when I couldn't write the book on contemporary Irish poets that I was sure was a slam-dunk pushed me to write something different for a wider audience, and that became How to Read Literature Like a Professor. Most of that book is some variation on those things I kept saying to students.
What inspired you to write Reading the Silver Screen? Did anyone you work with or meet at the university contribute to you writing this book?
Three things prompted the book. First, I had taught in a film track for the freshman writing program back at Michigan State after my Ph.D. and before permanent employment, so movies were always on my mind. Second, I was friends with the late screenwriter Jim Cash (Top Gun, Legal Eagles) and even sat in on his screenwriting class, so we talked a lot about film. And finally, when I visited secondary classrooms to speak after Literature came out, I typically asked what sort of book they would like to see in that vein. Teachers almost always asked for a book on poetry; students always said popular culture or movies. As for colleagues, one of the things that literature people often speak of to take their minds off grading and meetings is film, so any number of department friends have a small hand in the book. In particular, I commuted for years with (UM-Flint faculty member) Fred Svoboda, who developed our courses on American film, and we talked about those movies and many others on our drives to and from East Lansing.
What are the biggest challenges to writing a book, versus other types of writing?
Stamina. And comfortable seating. The truth is that if you can write an article, you can write a book, which is simply a series of chapters that are about the length of an article (magazine or academic, depending upon the nature of the book). But my chapters tend to be short, so it takes a whole bunch of them to make a book. The key is to plant your butt in a chair day after day until you compile the requisite volume of material. Not every one can manage it, which is why a lot of graduate students are just fine until they get to the dissertation, which they never finish. We often call that sort of thing self-discipline, but that may just be bragging by those who can manage it. For good or ill, sticking to the task happens to be one of my skills.
What is your favorite movie and why?
Often, it's the one I've just seen. I made a lot of use in the book of Mad Max: Fury Road, which had just come out when I was writing, partly because it's extremely well-made and partly because I knew it would raise a lot of eyebrows—"Seriously? He's talking about that?" The movie that always blows me away, though, is David Lean's Lawrence of Arabia. Why? In part because it is so ambitious and achieves those ambitions so well. If you were to go through the movie frame by frame, I'm not sure you'd find a bad one anywhere. And in part because Peter O'Toole and Omar Sharif are amazing. But I could make a case for a lot of alternatives, and have done from time to time: Modern Times, The Godfather, Annie Hall, and Once upon a Time in the West to name just a few.
Contact University Communications & Marketing with comments, questions, or story ideas.