UM-Flint Alumna Transfers Business Skills to Social Work Field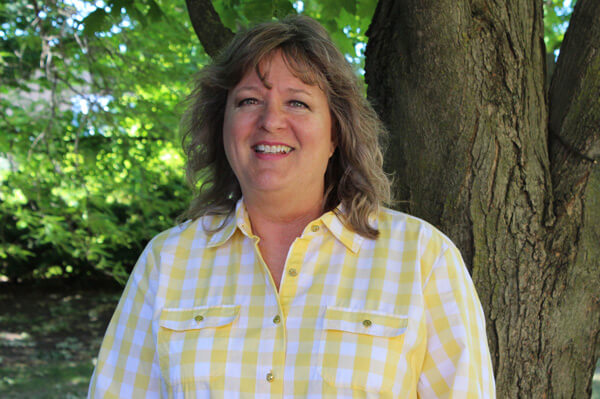 Zora Glusica had spent most of her working life in the restaurant business when she decided to transfer her communication and management skills toward a new career in social work and aim for a bachelor of social work degree from the University of Michigan-Flint.
As the owner of Zora's Restaurant in Flint for 26 years, Glusica already possessed qualities beneficial for a career in social work, a dynamic field that fuses ethics and social values with data-based theory, counseling skills, and policy. She could manage financials and staff schedules, plan a daily menu, cook homemade dishes and desserts, and share compassion and humor with a diverse customer base.
So at age 55, Glusica closed the restaurant, then registered for classes at Mott Community College with assistance from Michigan's No Worker Left Behind program. At the start, she struggled with using computers, but kept learning what she needed to learn to succeed in her classes.
Then she transferred to UM-Flint where she completed internships at Genesys Hospice Care Center and Head Start, gathering valuable field experience that stuck with her.
Glusica approached her UM-Flint social work courses with the same zeal and determination that she had while operating Zora's Restaurant for so many years. She appreciated the realistic way that the social work faculty and course offerings portrayed the field and the complex ways that people's lives are impacted by difficult physical, mental, social, and family challenges.
"The program is extensive," Glusica said. "What the faculty said was accurate. They didn't pull any punches about it, so there were no surprises about social work. The teamwork with my classmates was awesome."
In August 2013, Glusica proudly earned her Bachelor of Social Work (BSW) degree from UM-Flint. Right after graduation, she secured a position with Valley Area Agency on Aging in Flint. There she is a Medicaid specialist, working with nurses and other social workers to provide services and resources to residents while helping them to maintain their independence at home.
"I visit people in their homes to gather documentation to determine if they're eligible medically and financially for Medicaid," Glusica explained. "Everyone is different."
She is rewarded by the knowledge that every person really is different and has a unique set of challenges and strengths that affect their level of independence. It is not an easy job, particularly when clients shun assistance from a social worker or do not understand the necessity of filling out nosy forms for obtaining available aid.
While visiting clients, Glusica said she has learned to practice the art of patience with each person she meets. Her strong business sense and people skills gleaned from the restaurant business, combined with her UM-Flint BSW degree, prepared her to do that with an open mind.
"You really have to have a heart," she said. "You have to be able to feel where they are, that there is no such thing as normal, and to realize every individual is just that—an individual in their own right."
Contact University Communications & Marketing with comments, questions, or story ideas.