UM-Flint Early Childhood Teacher Researches Place through Curiosity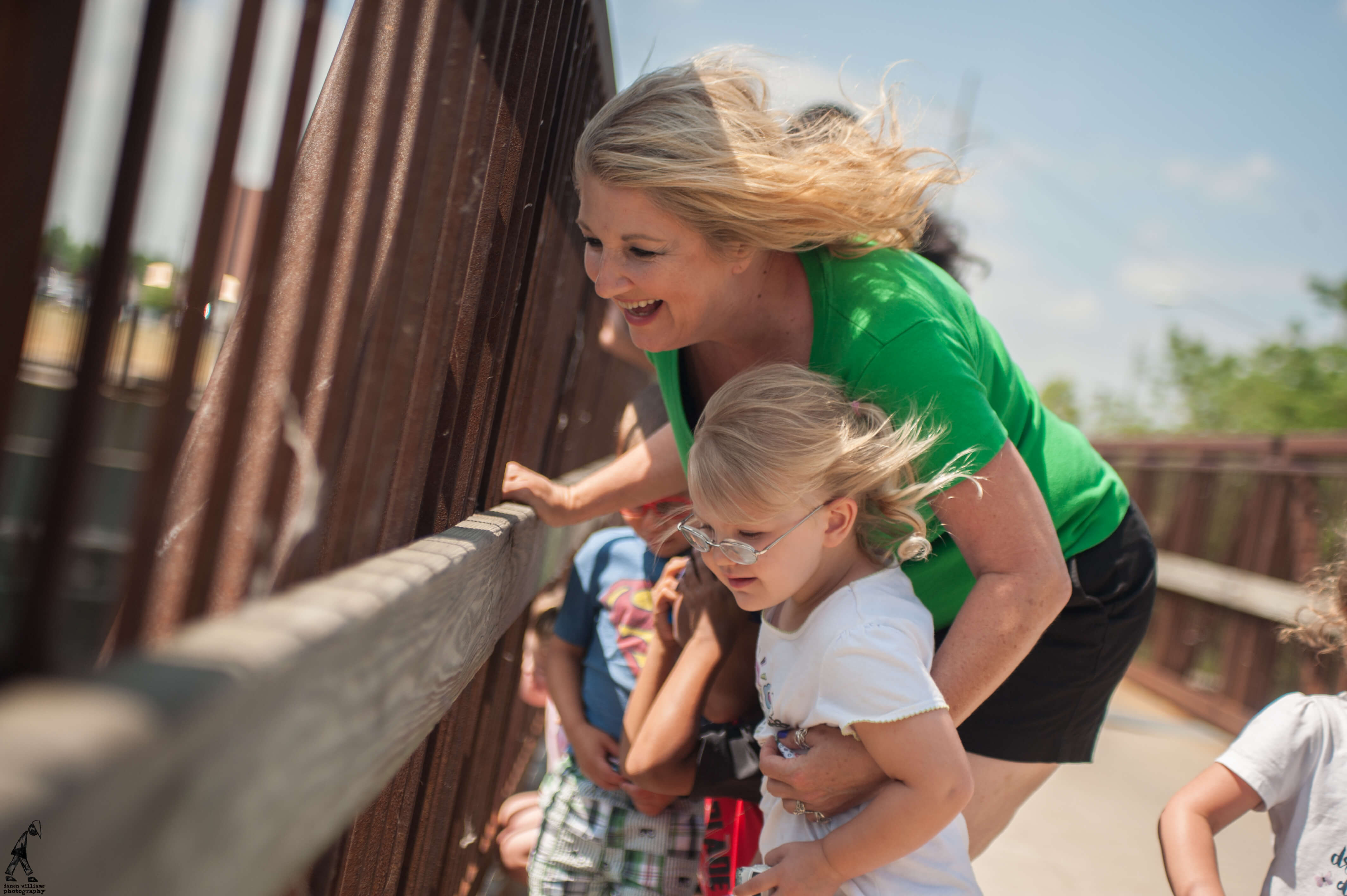 By imagining how a curious child sees and experiences the world, we might begin to understand how Mary Lynn Gottler, a teacher at the University of Michigan-Flint Early Childhood Development Center, has approached her research with young children there for the last 10 years.
Reading Reggio Tutta: A Guide to the City by Children inspired Gottler to introduce campus and community exploration to her two and three-year-old kids of the ECDC's Luna Classroom, and launch her research. The book displays images of the Italian city from a young child's viewpoint, providing visitors with an alternative perspective of the city and their attachments to it.
"I believe we can build that same sense of place with our children here," said Gottler, who prior to teaching in the ECDC, taught elementary grade levels and ran a day care.
So she began to document the learning that happens when children experiment with their community settings and interact closely with the people living in that community. Every campus walk became an avenue for learning something new while developing each child's own sense of cultural awareness.
"The campus has become a textbook for the kids but it's a textbook that has limitless pages," Gottler said. "These explorations bring the culture of the community into the classroom through their environment and through engagement, experiences, traditions, foods, and however culture is expressed."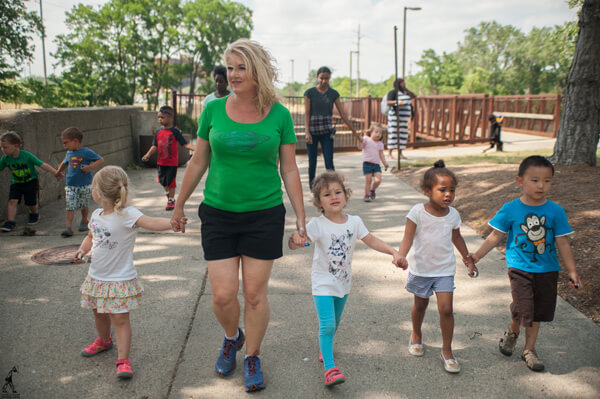 Their explorations have led them to familiar landmarks around campus, including the bridge, skywalks, Murchie Science Building, Mahatma Gandhi statue and Willson Park, Circle Arch, the Reading Center in French Hall, McKinnon Plaza, the Thompson Library, the campus chestnut trees, and more.
Gottler's research examines how the children's natural curiosity about their community affects the depth of their learning process for recognizing shapes, identifying colors, broadening their sense of vocabulary and speech, and developing relationships with each other and with local residents.
The kids often draw pictures to express their comprehension, while Gottler and her assistant teacher observe, reflect, and offer guidance to further their thinking process. Gottler also seeks parental input about what the children have expressed at home about their community outings. All of these pieces help to build a curriculum that is co-constructed by teacher and child.
Gottler hopes to eventually publish her research so that it can be used as a resource for early childhood professionals seeking to develop a curriculum that emphasizes community and cultural awareness and fosters a life-long love of learning.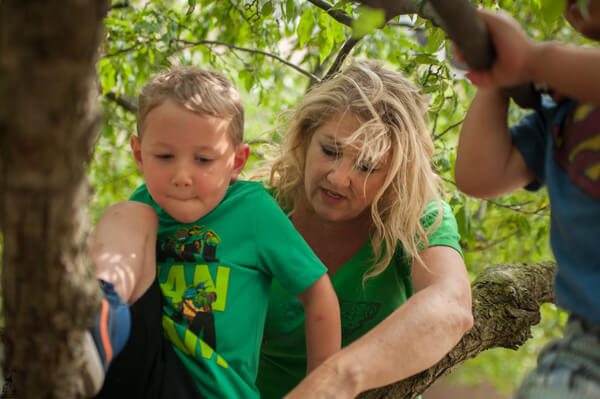 "It will be important for educators to demonstrate that children are contributors to their community and to our culture," Gottler said. "We're developing the whole person, not just their capacity to learn basic skills taught in school."
The ECDC teaching staff share the Reggio Emilia philosophy that children are competent learners who are capable of contributing to their community and directing their learning process through play and exploration. Teachers are co-learners and collaborators within that process.
Aesthetics, creativity, and interaction with the natural environment are building blocks to the Center's philosophy. Gottler, who visited the city of Reggio Emilia in 2014 and is a founding member of Reggio-inspired group Michigan Inspirations, incorporates those building blocks in her research each time her Luna class heads out the Center's doors for a new adventure.
Their explorations help the children to understand community and culture while building relationships with Flint residents that Gottler hopes will leave lasting impressions on the children.
"It's good for the future of our city and our campus and helps families stay involved here in Flint," she said.
Contact University Communications & Marketing with comments, questions, or story ideas.