Phenom Fire 2016 Brings Conversation to UM-Flint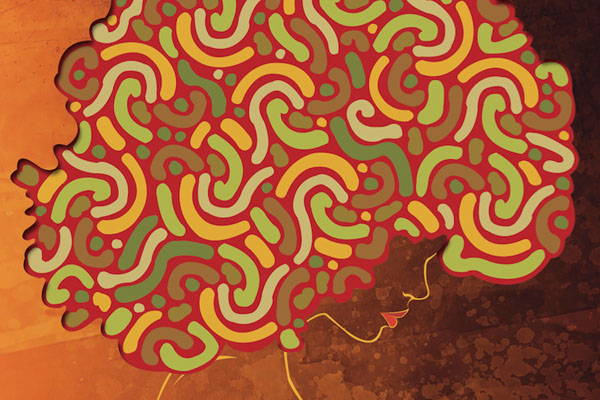 On Friday, June 24, 2016, the University of Michigan-Flint will host Phenom Fire: A Talk About Feminism, Womanism, and Female Fusion. This symposium aims to be "intentional about cross cultural conversations. A dialogue about intersectionality."
The event will feature break out sessions, a lunch with performances, a panel discussion, and end with a finale performance in the UM-Flint Kiva. Phenom Fire is free and open to the public.
Says organizer and faculty member in the UM-Flint Communication Studies program Dr. Traci Currie said, "This event comes out of a lunch conversation with two colleagues who are passionate about the work women do and the way we as women and men define ourselves (i.e. womanist, feminist, neither, both, activist, ally, so forth). With the support and encouragement from so many like the Women's Educational Center and community partners, this symposium wonderfully [came] together. This event is a labor of love."
Dr. Erica Britt, Assistant Professor of Sociolinguistics in UM-Flint's English Department added, "I'm basically looking forward to the chance to have real conversations about our different experiences of race and gender (among other things) and the ways that our personal insights can influence a broader movement for social change within our institution and in the community.  I am particularly eager for this given that women, men, and queer people of color are often marginalized in institutional structures.  This symposium will allow us to really amplify voices that are often not 'heard.'  Overall, I'm looking forward to having uncomfortable but deep and healing conversations, because I really believe that these types of conversations are key for building solidarity and stimulating our collective desire to create lasting social change."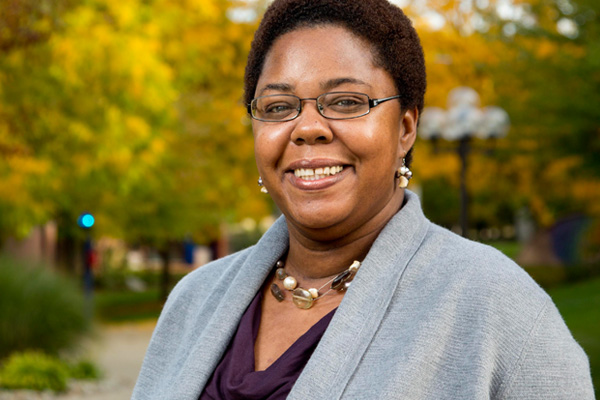 Dr. Britt will be speaking in Breakout Session 1: Race & Feminism at 10:30 a.m. in Michigan Room A.
---
Phenom Fire 2016 Schedule:
10 a.m.: Introduction, UCEN Happening Room
Emcee for the symposium is Leah Bailey.
10:30 a.m.-11:50 a.m.: Breakout Sessions, UCEN Michigan Rooms
Session 1, Michigan Room A: Race & Feminism – Drs. Rushika Patel & Erica Britt
Session 2, Michigan Room B: Men as Feminists – Jeff Bean, Tom Moore & Delma Thomas-Jackson
Session 3, Michigan Room C: Socio-Political Activism and Spirituality – Do They Mix? – Natasha Thomas-Jackson
Session 4, Michigan Room D: How to Heal & Create Solidarity between Women  – Ayanna Jordan
12 p.m.-1:15 p.m.: Luncheon, UCEN Happenings Room
Special luncheon performances by:
Speed Painter Martina Hahn
UM-Flint Poets: Linda Samarah, Jordan Johnson, Jessica McLone, Tiffany Harris,
1:25-3 p.m.: Panel Discussion, UCEN Kiva
Panelists include: Kristin Lindsey, Mama Sol, Muna Tareh-Sahouri, Jia Ireland, Lilianna Angel Reyes, and Elena Herrada
3:30 p.m.: Finale Performance, UM-Flint Theatre
Finale Performers: Crystal Turner, Cherisse Bradley, Brinae Ali, La Shaun Phoenix Moore, Mama Sol, and Closing Out with Raise It Up. Emcee Amber Hasan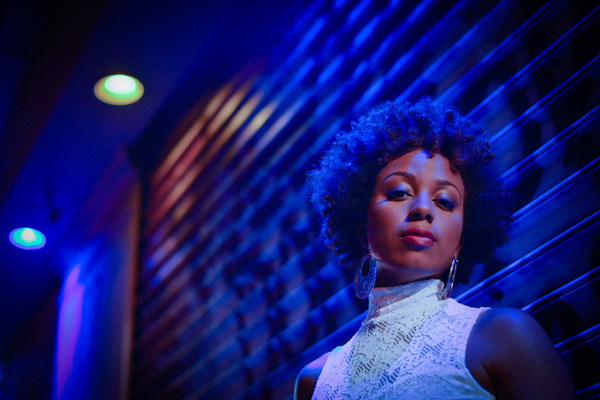 ---
Jordan Johnson, a pre-med student in the Psychology Department, will be one of the Phenom Fire luncheon performers. Says Johnson, "My poetry/performance's main themes are being happy with who you are, enjoying your personal journey, and not allowing anything to get in the way of your self worth, especially [as] a woman. It will show that women are strong beings and that we must give ourselves credit and the freedom to live.  My performance will display my own story as a young woman who had struggles with these things."
Additional luncheon performers include Tiffany Harris  (Health Care Administration major), Jessica McLone  (Social Work major), and Linda Samarah (Communication Studies major).
Johnson continued, "I believe events like this are a great way for the UM-Flint Campus & Flint Community to come together and love on each other. With all the negative things that have been happening in our city and our world, events like this are reminders that not all are bad and that there is hope and love in our communities. Events like these keep me encouraged and grateful."
In closing, Dr. Currie noted, "It's is key that we not only own our voices but that we also share our personal narrative as a way of helping people understand how we live out our activism in our local, national, global communities, especially in the 21st century where we are inundated with 20 second sound bites and endless digital catch phrases."
---
Phenom Fire is brought to the Flint community by its partners/sponsors: UM-Flint's Women & Gender Studies program, Women's Education Center, Black Student Union, and Communication Studies program and 3W Beyond Words and a Share Art Flint grant.
Additional gratitude goes to Shon Norman for the Phenom graphic art and to Brittini Ward for creating the programs.
---
For more information on Phenom Fire, visit facebook.com/PhenomFIRE.
The University of Michigan-Flint University Center (UCEN) is located at 400 Mill St, Flint, MI 48503. Parking is available in the Mill Street Parking Ramp.
Contact University Communications & Marketing with comments, questions, or story ideas.