UM-Flint faculty join leadership of professional organizations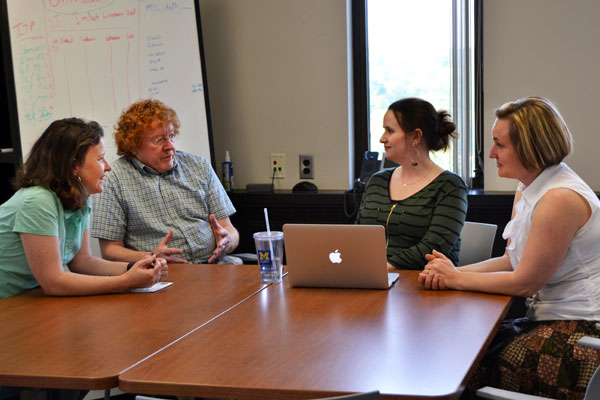 Four faculty members of the University of Michigan-Flint Education Unit recently began serving as leaders of their respective state-wide professional organizations.
The Education Unit is a partnership between the College of Arts and Sciences and the School of Education and Human Services with faculty from both academic units working collaboratively to support UM-Flint's elementary and secondary education students.
"The collective leadership skills among our faculty is phenomenal, and their desire to use their leadership skills to make a positive difference in the lives of our students is fierce and laudable," said Bob Barnett, SEHS Dean. "CAS Dean Susan Gano-Phillips and I are proud of the appointments of four of our faculty to these significant state-level leadership positions."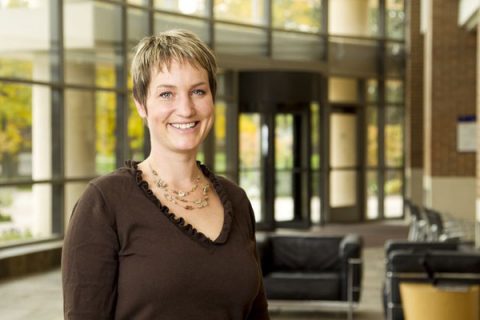 Karen Salvador, PhD | Assistant Professor of Music
Karen Salvador recently began serving as president of the Michigan Music Education Association (MMEA). Salvador served two years as president-elect and will follow her current term with a two-year advisory position as past president.
Salvador earned her Ph.D. in Music Education and her master's degree in choral conducting from Michigan State University.  At UM-Flint, she teaches courses to both music majors and education majors, as well as early childhood music education at the Early Childhood Development Center, and supervises teacher candidates. Her research interests include inclusive practices, differentiation of instruction, and social justice in early childhood and school music programs.
Salvador has served as an active member of the MMEA for more than 10 years, including six years as a board member. She coordinated a recent membership campaign and has helped organize professional development workshops and the annual conference.
Her passionate advocacy for music and music education will benefit the MMEA as it continues to fight for a stronger presence of music education in Michigan schools – one that provides opportunities for children to not only experience the elements of music in limited enrichment opportunities, but to consistently build musical knowledge and aptitude on an ongoing basis similar to other subject areas.
"My primary focus will be to increase access to music instruction in Michigan schools and to increase diversity in music education," Salvador said. "Right now, Michigan is one of only five states that does not mandate music education in elementary schools. The MMEA is working with members of the house and senate to propose legislation that would mandate high quality, sequential elementary music instruction K-5 as a first step toward increasing access to music instruction for all students."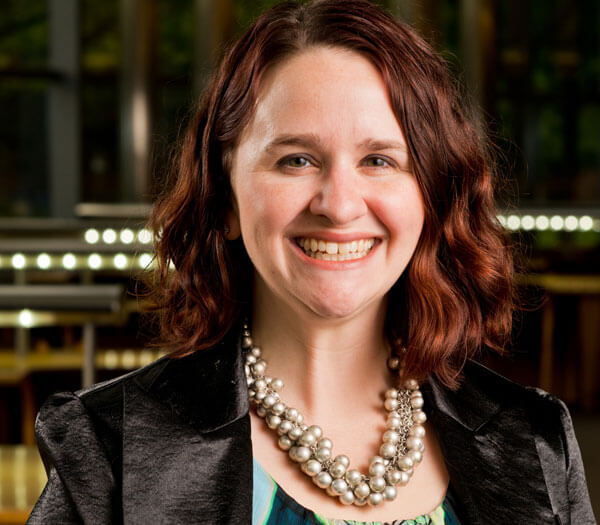 Annie Whitlock, PhD | Assistant Professor of Education
University of Michigan-Flint assistant professor of education Annie Whitlock will soon begin her two-year term as the newly elected president of the Michigan Council for the Social Studies (MCSS).
Active in the 200-plus member organization for more than a decade already, Whitlock has presented as an educator at MCSS conferences, has served on the annual conference planning committee, and has assisted with reviewing and editing its research journal.
Whitlock earned her Ph.D. in Curriculum, Instruction and Teacher Education from Michigan State University. At UM-Flint, she teaches undergraduate elementary social studies, elementary internship, and student teaching seminar. She is also the Elementary Program Coordinator.
Working with the MCSS membership, Whitlock intends to increase state-wide publicity about the importance of emphasizing social studies in school curriculums at every grade level. She also wants to inspire Michigan K-12 educators about the benefits of joining the MCSS.
"My big goal is to get more K-12 teachers involved," Whitlock said. "A lot of people volunteering are administrators, but we also want teachers to feel that they can be involved on committees and events and participate in virtual monthly meetings."
Even teachers who spend limited class time teaching social studies are encouraged to join, become a district representative or committee member, and learn more ways to incorporate history, economics, geography, and civics into their lesson plans.
Whitlock plans to work with council members this year to strengthen the organization's connection with the National Council for the Social Studies and further the mission to provide leadership, service, and support for K-12 social studies educators.
"Social studies is a place that students learn to be good citizens in all different ways," she said. "It's the place where you can show all kids that they have a voice in the community."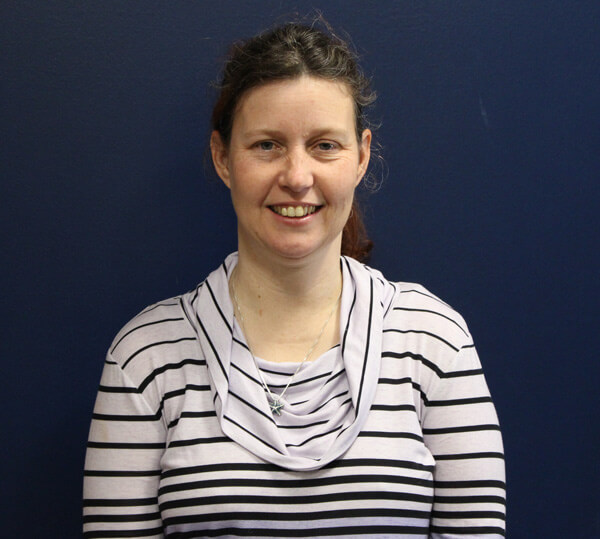 Laura McLeman, PhD | Assistant Professor of Mathematics
In June, Laura McLeman, assistant professor of mathematics at UM-Flint, will begin a one-year term as the vice-chair of 4-year colleges of the Michigan Section of the Mathematical Association of America, followed by a one-year term as chair of the organization, and then one-year term as past-chair.
McLeman has a Ph.D. in Teaching and Teacher Education from the University of Arizona. She joined UM-Flint in 2010, teaching both math and math education classes, including the math methods course and the senior math teaching capstone course, as well as supervising secondary student teachers of mathematics.
McLeman's field interests include exploring math teacher candidates' beliefs about working with English learners and, more recently, researching strategies to make high school math instructional methods more community-centered.
"The framework for my research is that we should educate teacher candidates to teach in a way that responds to the needs of the community and to bring those conversations into the classroom," she said. "We can't divorce the classroom context from the math we're teaching."
McLeman will apply her combined experience in math and teacher education to lead the MI-MAA membership. Her initial goal is to strengthen the organization's math education representation while providing more opportunities for mathematicians and math educators to discuss topics relevant to the advancement of their professions and to the benefit of their students.
"I'm excited to take this on," McLeman said. "I want to bridge the divide between mathematics and math educators. I like being in both places, and I believe I can represent both areas."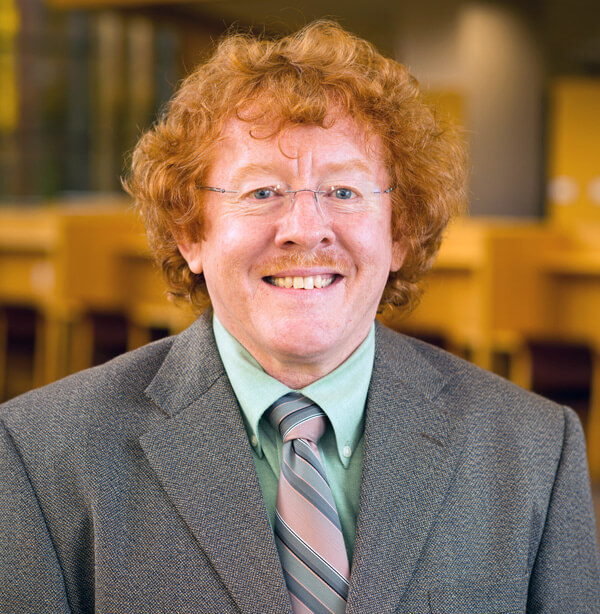 Matthew Wyneken, PhD | Associate Professor of Education
Matt Wyneken, associate professor of education, recently began serving as president-elect of the Michigan Association of Mathematics Teacher Educators (MI-AMTE) and will begin his two-year term as president in spring 2017.
Formed in 2015, the MI-AMTE is affiliated with the Association of Mathematics Teacher Educators, a national organization which supports the pre-service education and professional development of K-12 math teachers across the country. Wyneken has been active with MI-AMTE's communications committee and conferences.
Wyneken earned his Ph.D. in Mathematics from the University of Michigan. He joined UM-Flint's Mathematics Department in 1986 and taught math classes for 10 years before he started working with professional teacher educators.
He is currently teaching elementary education mathematics at UM-Flint, is a faculty member in the Secondary Master of Arts with Certification program, also called the Detroit Teacher Project, and will soon help launch the newly approved Master of Arts in Elementary and Early Childhood Mathematics Education.
He looks forward to working together with the MI-AMTE membership to improve the way children experience math in school.
"Many people do enjoy math, but some have had bad experiences with math in school," Wyneken said. "Math has been largely viewed as a tool to get people ready for STEM careers. The teaching structure has been more like an assembly line. The high school curriculum is algebra-focused, but math is much more than that."
His combined knowledge and professional experience as a mathematician and professional teacher educator will enhance his leadership role with the MI-AMTE. Drawn to a learning organization theory of leadership, he hopes to increase positive and goal-centered communications between mathematicians and math educators throughout the state.
"I'd like to see us become a greater voice for what is necessary for really all children to have successful and enjoyable experiences with math and to continue to do so throughout their schooling," he said.
Contact University Communications & Marketing with comments, questions, or story ideas.