Corunna Teacher First to Complete UM-Flint's Doctor of Education Program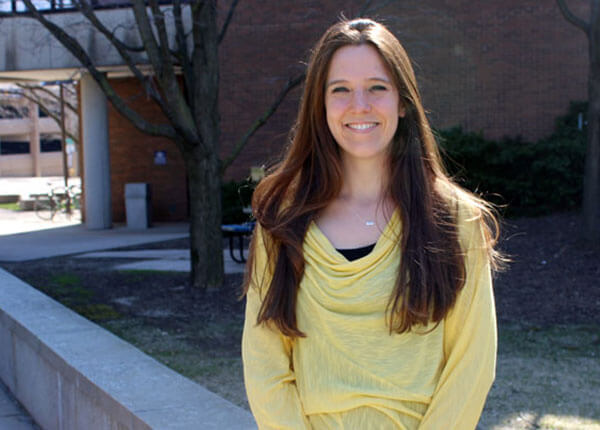 When Kristy Walters-Flynn wrapped up the defense of her dissertation last week at the University of Michigan-Flint, it marked the completion of a personal goal as well as a milestone for the School of Education and Human Services (SEHS).
Three years after she began her journey in UM-Flint's Doctor of Education (EdD) program, Kristy became the first graduate student within the program's first cohort to finish.
"Kristy's successful dissertation defense marks a significant milestone for her and for the School of Education and Human Services," said Robert Barnett, dean of SEHS. "Her defense was skillfully presented and based on a high quality empirical study of student achievement in an interactive classroom environment. We are all very proud of Kristy's accomplishment."
Kristy has dedicated the past 12 years to teaching middle school special education at Corunna Public Schools. She also works half days as an instructional coach, assisting teachers by modeling lessons, discussing effective instructional strategies, and helping them to make the most of assessment data.
Considering her busy work schedule and the university's close proximity to her home, she chose UM-Flint to pursue her doctoral degree.
"This doctoral program is meant for the working person," she said. "I love teaching and I didn't want to quit teaching to pursue my doctoral degree. I want to become a curriculum director."
The UM-Flint Doctor of Education Program is a part-time, 34-credit program offering flexibility with courses held Saturdays and online. The program emphasizes applied learning and preparation for executive leadership positions in education, while using a cohort structure that helps candidates build a strong support network for their personal and professional development.
Contact University Communications & Marketing with comments, questions, or story ideas.