Two of the Highest-Achieving U-M Scholars Hail from Flint Campus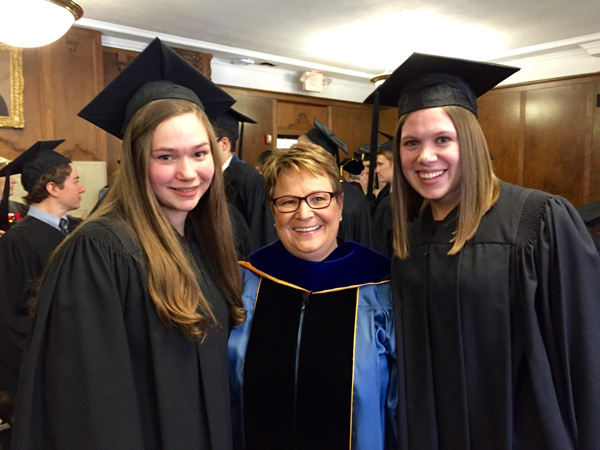 Four years. Eight semesters. All A's.
Two recent graduates from UM-Flint were among five from the University of Michigan's three campus's to receive the highest honor for their academic work, both being named James B. Angell Scholars.
"It's pretty exciting," said Rebecca DeJonge, who graduated with a bachelor's degree in biology.
The James B. Angell Scholar honor goes to students who have completed various consecutive semesters of academic excellence, with all grades being an A+, A, or A-. The highest honor goes to those who have achieved that success for eight semesters. At UM-Flint, that was DeJonge and Elena Sobrino, who double-majored in anthropology and music.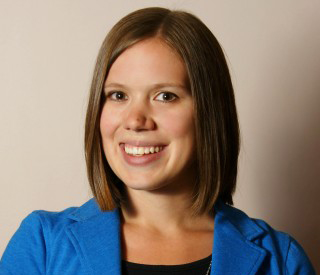 Both graduates credit UM-Flint's atmosphere and resources as major players in their academic success. The smaller class sizes, individual attention from professors, and the myriad of resources available all played a part, they said.
"There are a lot of resources on campus that are there to support you. I worked with the honors program and the women's center," Sobrino said. "And the professors…I got to spend a lot of time getting mentorship outside of class."
Through UM-Flint, Sobrino was able to fund trips to conferences in Scotland, Denver, and Chicago.
DeJonge said she too was thankful for UM-Flint's unique atmosphere.
"I had a great experience at UM-Flint. I got to do a lot of things. I did undergrad research and traveled," she said. "I just love the atmosphere. It's smaller and I got to know all my professors really well."
Both said getting those kinds of grades wasn't easy.
"It took a lot of dedication," DeJonge said.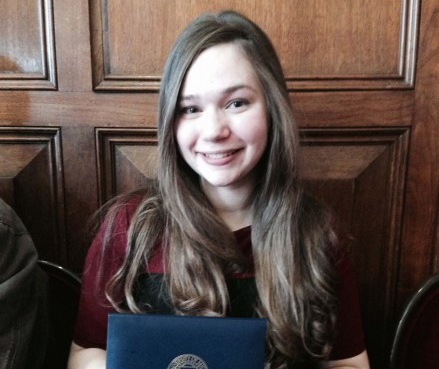 Sobrino said that being involved with different groups helped her stay focused and gave her a chance to find the academic direction she ended up choosing.
Neither are done with their studies.
Sobrino is going from her bachelor's degree straight into a PhD program at MIT for anthropology. DeJonge is applying to medical schools with the eventual goal of being a pediatrician.
"I've always liked interacting with kids. I think they bring out the best in everybody," DeJonge said. "I think I would just like my job every day, that's something I want in a career."
Sobrino said she may one day like to return to the classroom to teach and conduct her own research.
Getting some recognition as they leave one leg of their academic journey behind them was nice, DeJonge said.
"It's just really rewarding, I guess. The work all along the way was pretty tiresome…it just feels really good to know you put that all in and that's its not going unnoticed," she said.
Contact University Communications & Marketing with comments, questions, or story ideas.