Education Students Collaborate in Mock Interviews at UM-Flint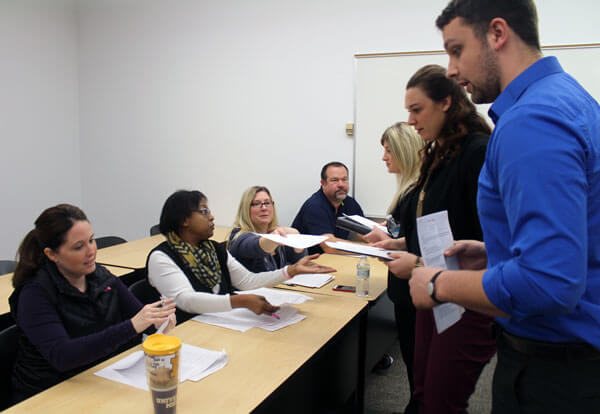 Being interviewed by University of Michigan-Flint education specialist candidates for imaginary first-year teaching positions is exactly the kind of experience that students majoring in elementary education and secondary & K-12 teacher's certification programs at UM-Flint wanted before graduating in May.
So the students dressed their best, arrived to campus early on a recent Saturday morning to participate in mock interviews offered through the UM-Flint Center for Educator Preparation, and asserted themselves as highly-trained, passionate professionals capable of handling a new teaching job.
Facing UM-Flint post-masters education specialist candidates, who already have several years of experience in the field, meant something to those undergraduates sitting across the table in either one-on-one or selection panel settings.
Knowing that their mock interviewers were experienced educators added to the pressure of the day and heightened the expectations the students had for themselves.
However, unlike a real interview, they received immediate feedback from their interviewers on how well they answered certain questions, ways to tweak their resumes, and how to verbally give examples of their knowledge of classroom management and their ability to meet the learning needs of different types of students.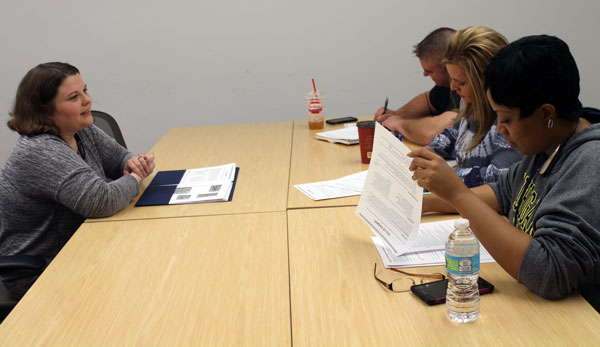 The tips offered by the education specialist candidates were well-received. "We've gotten to know our instructors so well in the Education Department," said elementary education student Hollie Everett. "This is more of a real life experience to be meeting and interviewing with strangers who are also administrators."
The undergraduates participated from seminars led by assistant professor of elementary education Annie Whitlock and secondary education/TCP instructor William Duso. Students were given opportunities to transition among different interviewers and were confronted with a variety of questions and interview styles.
"This gives the student teachers a chance to really learn what background information they need for an upcoming interview," said Duso. "You have to know classroom standards, your philosophy, your grasp of classroom management, and what to do in certain situations. There are key elements that students have to know when they interview. From their student teaching, they've had that experience."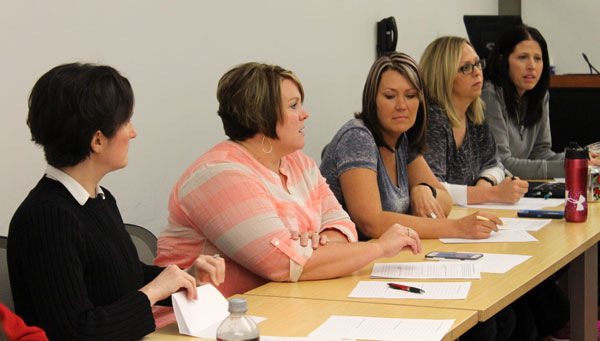 Assistant professor Pamela Ross-McClain's education specialist students also benefited from leading the mock interviews with the undergraduate students. They asked poignant questions and gave honest feedback to each student, recalling the stress from their own first interview experiences.
"My students are already practicing educational leaders," Prof. Ross-McClain said. "Many of them do this because of their deep desire to contribute to the advancement of our profession. They have been very gracious in sharing their time to be a part of the mentoring process and to support the induction of pre-service teachers."
Contact University Communications & Marketing with comments, questions, or story ideas.