Africa Week Kicks Off African American History Month at UM-Flint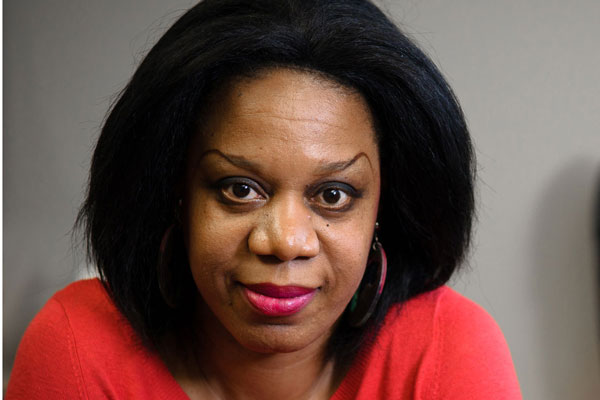 UM-Flint will hold an array of events and celebrations for its second annual Africa Week, which runs from January 31 through February 6. Many of the activities—such as poetry, films, and lectures—are free and open to the public.
"AFRICA WEEK is a celebration that illuminates, as it refreshes our collective memory about the interconnectedness of Africa, the 'Mother Continent' to people of the  African Diaspora. It makes a powerful statement as it emphasizes the historical origins of the African Americans in particular," said Ernest N. Emenyonu, PhD, Professor & Chair of the Department of Africana Studies at UM-Flint.
The university's department of Africana Studies and the Office of Educational Opportunity Initiatives, with the support of the College of Arts & Sciences, organized the week of events. It also kicks off the university's month-long celebration of African American History Month.
"It comes at the beginning of the African American History/Heritage Month to establish the proverbial truism of the saying,  'Call Me by My Rightful Name' in a world where one's identity is a matter of great historical and cultural significance, " Emenyonu said.
"All too often, the tendency is to tell the story of the African Americans from 1619. The reality is that it dates back to four centuries before. This is the message that the annual  event of AFRICA WEEK at UM-Flint is designed to communicate to our community and beyond."
Africa Week starts January 31, with a special service and kick-off event at Hand of God Ministries, 1600 S. Saginaw Street in Flint, from noon to 2 p.m. Some of the other events include:
Poetry Slam & Spoken Word, with Detroit artist Jessica Care Moore, and local performers. This February 1 event is held 6:30 p.m. to 8 p.m. in the University Center Kiva
Lecture by Rita Kiki Edozie, PhD, Professor of International Relations and African Affairs at MSU: Malcolm "Omowale" X (Re) Turns to Africa: Pan Africanism and the Black Studies Agenda in a Global Era.
The Call, "a startling portrait of cultural divide", is a theatrical performance from UM-Flint's Department of Theatre & Dance. The February 5 production starts at 7:30 p.m. at the UM-Flint Theatre. Tickets can be purchased at the door.
African Film Night will be held at the University Center Kiva February 4 from 6 to 9 p.m. This event, held by the university's African Student Association and Black Student Union, features The Last 3 Digits.
Other events held throughout African American History Month include:
African American Storytelling Event for Families. This February 11 event, held at 10 a.m. in the University Center, Michigan Rooms A & B, features African American stories, crafts, drums and dance from storyteller Alfreda Harris and friends. This event is organized by the Early Childhood Development Center, Intercultural Center, Women's Educational Center, and Black Student Union.
A film viewing of Selma, held 11:30 a.m. to 1:30 p.m., February 29, held in the Intercultural Center.
Contact University Communications & Marketing with comments, questions, or story ideas.