UM-Flint Named to Princeton Review's "Best in the Midwest" List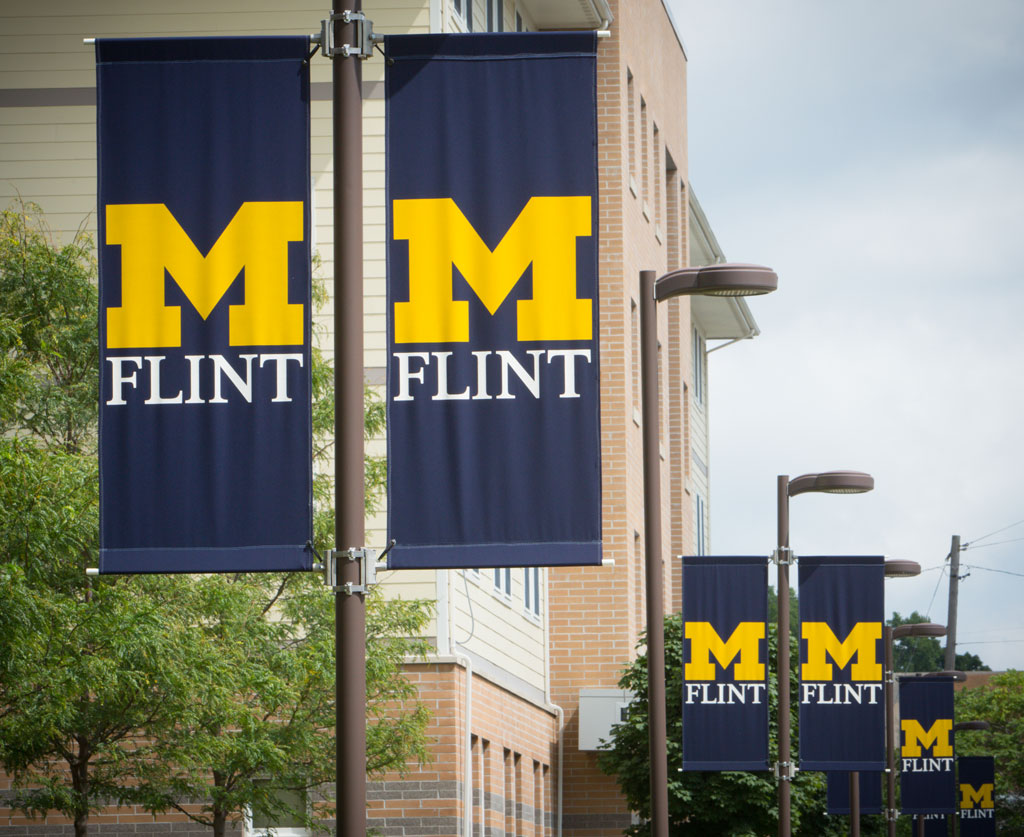 The University of Michigan-Flint has once again been named one of the top colleges in the Midwest by The Princeton Review.
UM-Flint made the education services company's  "Best in the Midwest" list. The Princeton Review also awarded "regional bests" in the Southeast, Midwest, and West.
UM-Flint is one of 159 colleges receiving the designation in the Midwest and 649 nationwide.
Those selected across the U.S. "constitute only 25 percent of the nation's four-year colleges", said The Princetown Review Senior VP-Publisher Robert Franek in an announcement of the news.
"We chose the University of Michigan-Flint and other outstanding institutions on this list primarily for their academic excellence," Franek said.
It also factored in students' input about their college experience.
"We designed our 80-question survey to include questions that prospective applicants might ask on a campus visit," Franek said. "Only schools that permit us to independently survey their students are eligible to be considered for our regional "best" lists, and only schools at which we see a strong level of satisfaction among their enrolled students—whom we consider their customers—make it to our final slate of regional 'best' college selections."
The publication highlighted several student comments about UM-Flint in its university profile, with student comments in quotes.
The Princetown Review posted the online feature this week, highlighting the different regions and schools. The following excerpts come directly from their profile of UM-Flint, with student comments in quotes:
Academically, students are thrilled with their professors. A "real asset," educators here are "accommodating, accessible, and seek to build rewarding relationships with their students."
And while "they expect a lot from you," they also "go out of their way…to help you out in whatever way possible." Undoubtedly, UM-Flint professors "want you to succeed" and are "very encouraging." What's more, they are "very knowledgeable about their [chosen] subjects" and they have "a lot of [professional] experience [upon which] to draw anecdotes.
It's a point of pride for UM-Flint students that there's "no typical" student. Indeed, the undergrad population is fairly "diverse, especially in age and life experience." As one pleased student elaborates, "All walks, cultures, sexual orientations, etc. interact and learn together and from each other." Another undergrad continues, "There is a mixture of students. Some are freshmen right out of high school. Others are middle-aged and looking to improve on the life they've already built for themselves. Still others are young adults who have tried some other fields and are looking for a better fit. I love the diversity in terms of background. I believe there is a place for everyone here."
University of Michigan-Flint allows students to pursue higher education at a "reputable" school armed with an "affordable" price tag. Undergrads greatly appreciate the "flexibility of class hours" which certainly "suits [a] work schedule.
Contact University Communications & Marketing with comments, questions, or story ideas.