Traci Currie Receives UM-Flint's Collegiate Lecturer Award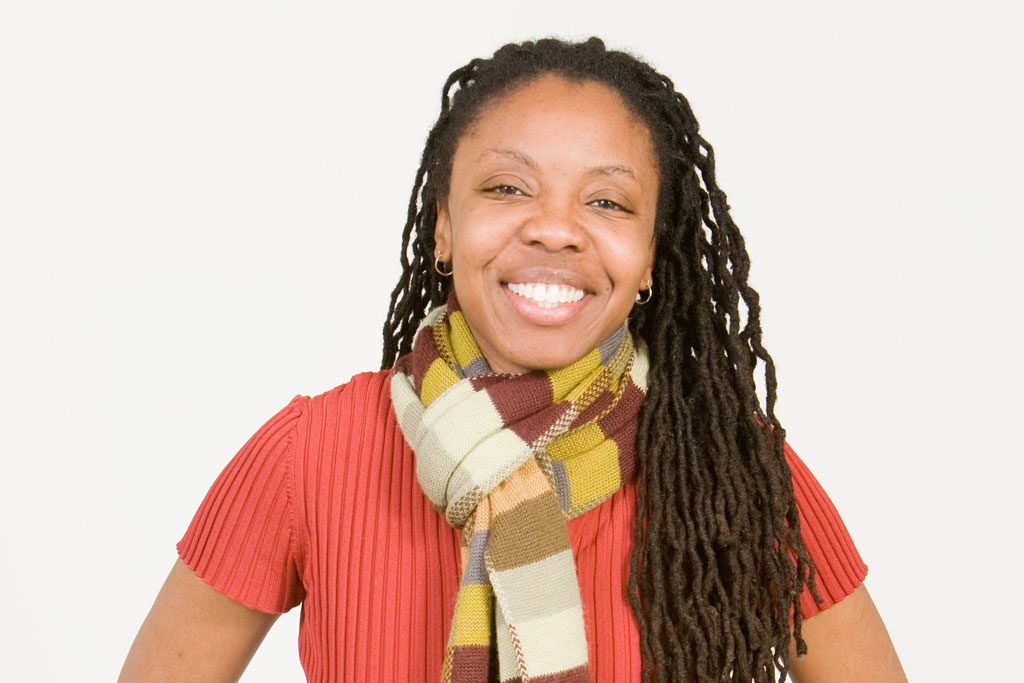 Traci Currie, a faculty member in the Communication and Visual Arts Department, has received the 2015-16 Collegiate Lecturer Award at the University of Michigan-Flint.
Currie has been a communication and visual arts department lecturer since 2004. The award is funded by the Office of the Provost. The deans nominate candidates, with the Provost selecting the winner.
"Traci Currie is an exemplary community citizen combining her teaching centeredness with community service in a way that always includes diversity and self-efficacy as she touches the lives with whomever she has contact," Interim Provost and Vice Chancellor for Academic Affairs Barbara Dixon said in her announcement of the award recipient.
Currie receives $2,000 for this year, and another $2,000 next year; along with a $1,000 professional development award to be used during the two-year period.
In her announcement, Dixon said award candidates "must be nominated based on exceptional teaching and/or exceptional service or other contributions to the University."
Currie's focus includes poetry, spoken word, and public address, including when it relates to diversity and self-identity. An active artist, Currie is well-steeped in the community, and has organized several programs beyond campus. She is co-facilitator, with Buckham Gallery, of a weekly spoken word workshop at the juvenile detention facility at Genesee Valley Regional Center in Flint. Currie collaborates with youth within the center on writing and expression.
Currie organized the student spoken word performance held at the investiture ceremony of Chancellor Susan E. Borrego, during the inauguration celebration in April.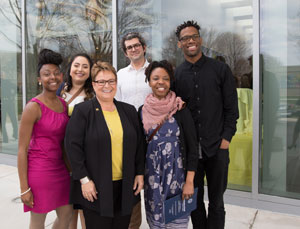 Currie said receiving the award is "wonderful" but said it felt "odd" to be chosen due to the glut of teaching talent at the university.
"I've met a lot of other people who have done a lot more. I'm not trying to compare," she said.  "It feels a little bit weird, but I did send it (the news of her award) to my parents."
Currie is "truly deserving of this award", said Marcus Paroske, an associate professor of communication and chair of the department of communication and visual arts.
"Her years of community service and great teaching speak for themselves. What you really get to know working closely with her as a colleague, though, is how self-effacing she is about all of it. She doesn't do all of this great work for show or, frankly, to win awards. She does it because she has a real passion for students and the community," Paroske said. "She's a tremendous colleague, quick to support others, and would do just about anything if it helped students learn and succeed."
Currie said the growing mix of international students, along with those from Michigan and other states, creates a dynamic environment on campus.
"Something pretty synergistic and powerful is going on," she said.
Currie calls Flint and its youth a "gem".
"It has a wonderful culture," Currie said. "I love that there is so much to do here, in a place that has so much to offer."
She has taught several pre-college English and reading comprehension classes at UM-Flint.
Whether it's with students or community members, Currie said she's constantly learning herself.
"I believe in a community-based learning environment, where I am both teacher and student. I am a student in the class."
Contact University Communications & Marketing with comments, questions, or story ideas.