Alumna Erin Darke Finds Success on Stage and Screen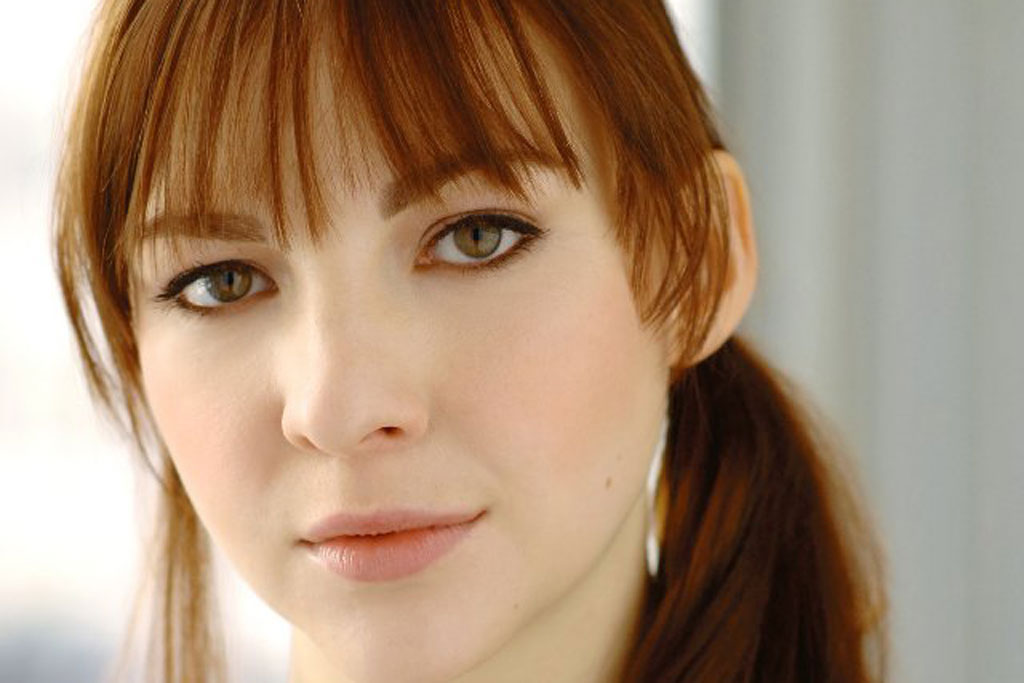 University of Michigan-Flint alumna Erin Darke has taken center stage. She is currently performing in an off-Broadway play and is featured in a major motion picture.
Darke—who graduated with a bachelor of fine arts in theatre performance from UM-Flint in 2005—has a prominent role in The Spoils, an off-Broadway play written by and starring Jesse Eisenberg. She is also in Love & Mercy, a movie about Beach Boys singer and songwriter Brian Wilson. Its cast includes John Cusack, Paul Dano, Elizabeth Banks, and Paul Giamatti.
"Love & Mercy was one of those very special experiences that you dream about as an actor," Darke said. "I have been incredibly lucky to have a few of those in my career thus far. The Spoils is another one, and to have those two amazing projects kind of converge during this time has been sort of surreal. Lovely, but surreal. It just makes me want to continue to work hard and hope that the future brings more projects that I am proud to be part of. I just hope to continue doing good work, with good people, regardless of the medium."
She has drawn a long list of good reviews for her performance in The Spoils, a review in The New York Times calling her "excellent," and the New York Daily News calling her "always believable."
Darke has 29 acting credits listed on the movie and television database website IMDb.com, including Still Alice and The Quitter.
She started at UM-Flint in the fall of 2001.
"I'm from Flint and I was only 16 when I started, so my parents didn't want me going too far away," Darke said. "UM-Flint was the obvious choice in the area! I had also known some people through Flint Youth Theatre who were already in the theatre department and they recommended it."
Darke said she honed her acting and personal skills at the university.
"Particularly because I was so young when I started, the small and very personal nature of the theatre department at UM-Flint was incredibly helpful for me to grow as both a person and a performer. They were patient and kind, but also constantly pushed me to challenge myself, explore, and work hard, " Darke said. "These are all things that are essential to a career in this industry and I'm grateful to have learned them early."
After UM-Flint, Darke headed to New York City to pursue acting.
"After a few years in New York doing tiny plays no one saw, I realized that there was a lot I didn't know about the other side of the industry, so I started doing an internship at a casting office (Chrystie Street Casting). They liked me, and before I knew it, I was working there full-time. I really enjoyed the job. I learned so much about the industry and auditioning and I got to work with these amazing directors on incredible projects," Darke said. "It was great, but I knew my heart was still in acting, so I am back to pursuing that full-time. But I will undervalue how important that job was for me. I often jokingly say that working as a casting associate was my grad school."
Carolyn Gillespie, professor emerita in the UM-Flint Theatre and Dance Department, directed Darke in several university plays when Erin was a student. Gillespie said Darke exhibited an intelligence and confidence in her acting.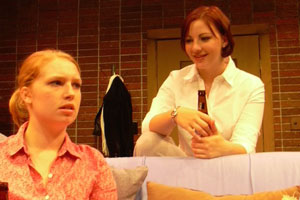 "She's a smart one. I always liked smart actresses. I think that's one of the things that attracted me to Erin's work," Gillespie said. Darke has shown determination and independent learning over her professional career, Gillespie said.
"Some people get discouraged by rejection, and there is a lot of rejection in this business. And she clearly has had enough stick-to-it-iveness to keep going and enough success to make it feel like it's not a black hole for her."
Andrew Morton, a lecturer in the UM-Flint Theatre and Dance department, and artist-in-residence at Flint Youth Theatre, met Darke when they both were students at the university. She was and remains driven and passionate about acting, said Morton, who lauded her ability to network, take risks, and follow her professional passion.
"I'm proud of her, it's great," Morton said. "We have great programs and great teachers and it's nice when you see people go through these programs."
Contact University Communications & Marketing with comments, questions, or story ideas.