UM-Flint's Oldest Graduate Program Transitions to Online Format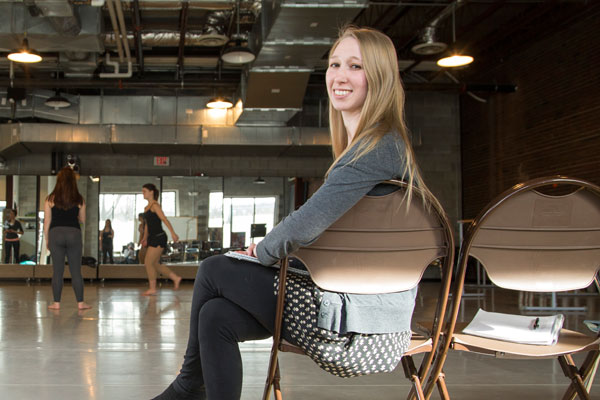 The Master of Arts in Liberal Studies program–the first and oldest graduate program at the University of Michigan-Flint–will now be available to students in a completely online format beginning fall 2015. This distance-learning format was introduced in order to accommodate the learning styles and schedules of working and adult learners.
"This program supports the University's and the College of Arts and Sciences' mission of opening the path to engaged citizenship for our students, creating supportive learning communities, and facilitating students' education in the liberal arts tradition," according to Jan Furman, Ph.D., director of the Liberal Studies program. "The revised format also supports the Graduate Liberal Studies historical mission of providing non-traditional students an alternative, interdisciplinary approach to graduate study in a flexible format."
The revised program consists of thirty-three semester hours of graduate work completed on a full or part-time basis. Each student in the program will complete a thesis, which candidates will present to a faculty board and to peers in person or via webcam during the final semester of study. Leading up to the thesis, students will follow a series of courses designed to provide the content and intellectual tools required for significant historical and cultural understanding, over a range of disciplines, of American society and the individual. Currently, all of the core courses and twenty-five of the approved elective courses are available online. More elective courses will be available online in coming semesters.
The program is geared toward junior scholars interested in pursuing a graduate program in American Culture within the framework of a liberal studies curriculum. These may include students who hold an undergraduate degree and have a proven capacity to write and think within the English language at an advanced level and who also have some background in American history, literature, political science, or cultural studies. Interested students may include business people, civic and religious leaders, community activists, advancing scholars seeking preparation for future graduate or professional degrees, and other adults interested in augmenting their understanding and skill areas in American Studies.
Approved in December 1977 as a Horace H. Rackham Graduate School initiative, the Master of Arts in Liberal Studies offers opportunities to work with excellent faculty and to be part of a student body attuned to common themes while pursuing individual interests. The program's stated mission is to engage students in a critical, multidisciplinary examination of contemporary American culture; to encourage students to explore and critique issues important to American thought and culture, such as race, gender, equality, politics, religion, and popular culture; to help students learn research methods and techniques and apply them to critically examine issues beyond the scope of individual courses; and to set students' experiences in a meaningful context.
For more information regarding the program, please visit the Master of Arts in Liberal Studies website or call the Office of Graduate Programs at (810) 762-3171.
---
PHOTO: Lecturer & dance instructor Emma Davis is pursuing her Master of Arts in Liberal Studies degree at UM-Flint.
Contact University Communications & Marketing with comments, questions, or story ideas.