Genesys Heart Institute and UM-Flint Partner on Health Education Video Project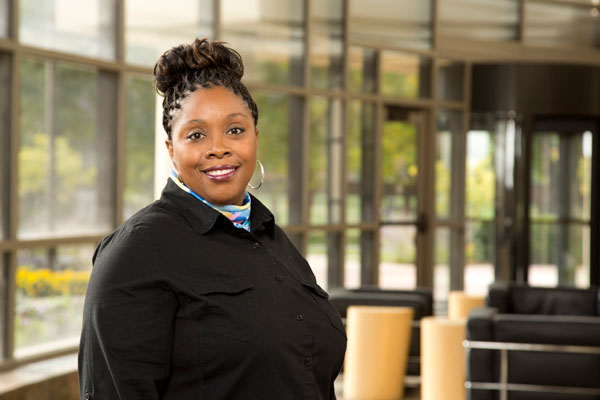 University of Michigan-Flint students will get the chance to showcase healthy heart living. And win a healthy dose of prize money too.
The university and Genesys Heart Institute have teamed up on a new project in which students will create health education videos for the community.
Students leading the projects must be in the following programs: master of science in health education, master of public health with a health education focus; bachelor of science in public health; or communication majors or minors. Students from other majors like theatre and social work can be involved in the project too, but not as the lead, said Shan Parker, associate professor and associate director of Public Health and Health Sciences.
The videos will give students a chance to showcase and hone their professional talents, and educate the public on heart health issues.
"It is a good way to get the information out that they (the students) would be comfortable doing and interested in doing," said Parker, who is overseeing the project. "The benefit for them is they will get an opportunity to highlight their knowledge, skills, and abilities."
And it also gives them a chance to work with peers with different talents. That's something that will translate well to their post-college professional lives.
"The reality is we work in teams," Parker said. "In public health. In the world. There is a team approach to doing everything. We don't get away from it. Everybody brings different skill-sets to the table."
The videos will be shown in a variety of venues, including Genesys physician rooms and social media outlets at both UM-Flint and the heart institute. Organizers are working on having the top three videos premiered at a local movie theater.
Students must submit applications to be part of the competition by May 22 to Parker. Each team needs to submit both a 3 to 5 minute video and a 60 second production, which can be used as a public service announcement.
The top three videos, picked by UM-Flint and Genesys judges, will receive cash prizes ($2,000 for first place, $1,000 for second place, and $500 for third place).
Besides the cash prizes, every student group must come up with a grant proposal and request funding from Genesys to pay for the video production. The groups will receive up to $2,000 each to fund the videos.
Early this year, Parker and a group of graduate students in health education and public health produced a five minute video which was shown at Genesys' Affair of the Heart event in February. The video illustrated the impact of products like salt and cigarettes on the heart.
The Affair of the Heart event raised more than $40,000 for the project, said Kim Bonzheim, director of the cardiovascular service line for the Genesys Heart Institue. This money is used to pay for the student grants.
The videos aren't commercials for Genesys, Parker said, but general public education videos about heart disease and heart health. Each student group must decide their audience and approach.
"They were very clear that this was not to promote their program or institution," Parker said about Genesys. "It was really to get information out about heart health."
The heart institute benefits from having talented UM-Flint students leveraging their creativity and knowledge, Bonzheim said. Starting in July, the students will be able to start utilizing staff at Genesys for interviews or information.
"If they need to film some of their video in a hospital setting, we can provide that," Bonzheim said.
The students are expected to work on video production from July through October, with winners announced in November. The winning team will attend next year's Affair of the Heart event.
Bonzheim said if the project goes well, it could become a longstanding initiative.
"We would love to continue this and maintain momentum," she said.
More details about the project can be found on the Department of Public Health and Health Sciences blog.
---
Contact University Relations staff writer Robert Gold with comments, questions, and ideas at goldr@umflint.edu, (810) 424-5596, or on Twitter, @writerobert.
Contact University Communications & Marketing with comments, questions, or story ideas.