UM-Flint Chancellor Susan E. Borrego Creates "Innovation Impact Award"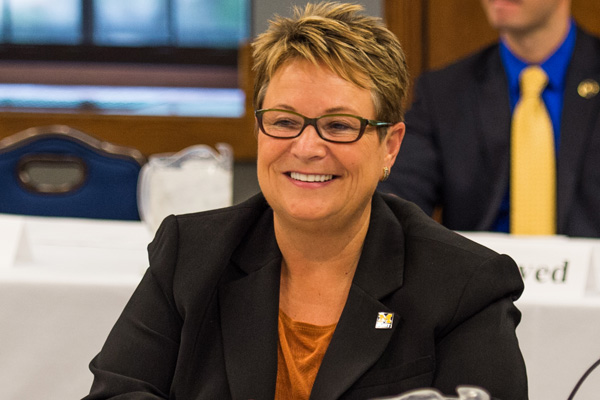 University of Michigan-Flint faculty and staff are well-known for having innovative ideas. Now the university wants to reward a creative concept to "make campus a better place."
UM-Flint Chancellor Susan E. Borrego has started the Innovation Impact Award. A faculty or staff member, or a team of faculty and/or staff, will receive the award. The winner will receive $1,000 if an individual or $2,000 if a group, with the plan being funded up to $10,000 for its implementation.
Deadline for this year's award is April 3, 2015.
A selection committee will judge submissions on originality, impact, practicality, and efficiency. The university is looking for ideas that will boost one or more of the following: efficiency and productivity; environmental or health and well-being goals; enhancement of the culture and climate of the university; campus spirit.
The idea —which can be a process, product, method, system, service, or program—should be a one to five page proposal.
Have a good idea or plan to further improve campus? Find out more details on the Innovative Impact Award webpage or contact the Office of Human Resources at (810) 762-3150.
Contact University Communications & Marketing with comments, questions, or story ideas.