UM-Flint Joins Effort to Raise Funding to Eliminate Homelessness with Soup Per Bowl Event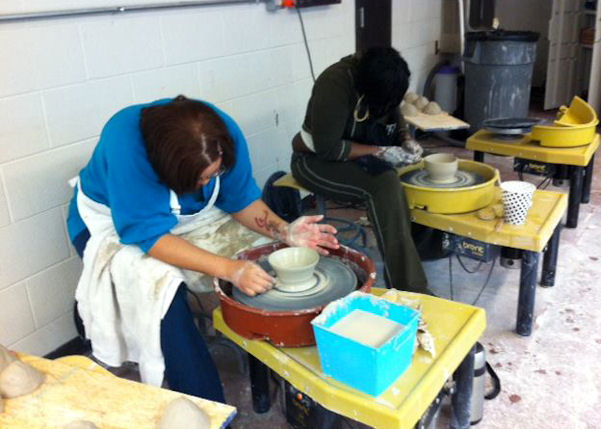 The entire community is invited to Soup Per Bowl to help raise money for the Homeless Prevention Endowment Fund.
The event will take place on Friday, January 30, from 4-7 p.m. at the Center for Hope, 517 East 5th Avenue.
Modeled after the "Empty Bowls" initiative, the community will have the opportunity to purchase ceramic bowls, made by UM-Flint students for $15. Included with the purchase is soup, a sandwich, desert, and a beverage. Live entertainment at the event will feature a spoken word presentation, and music performed by the Boys & Girls Club of Greater Flint Steel Drum Band.  In addition, there will be a best soup contest that will include celebrity judges from the community.
The event is being held in cooperation with Metro Community Development, a non-profit organization with the charge "to serve as a leader and catalyst to expand and enhance quality housing and community development initiatives and partnerships in Flint and Genesee County, leading to the creation of stable and vibrant neighborhoods and communities."   The Continuum of Care (COC) is a committee under the auspices of Metro Community Development that originally launched the "Soup Per Bowl" event. The committee is charged with eliminating homelessness in Genesee County.
Bowls are being donated by Cristen Velliky ceramics instructor at UM-Flint; created by her and her students.  Food and beverage donations are being provided by Catholic Charities and various local vendors.
Contact University Communications & Marketing with comments, questions, or story ideas.