Three UM-Flint Departments Will Join Effort to Improve Flint's University Corridor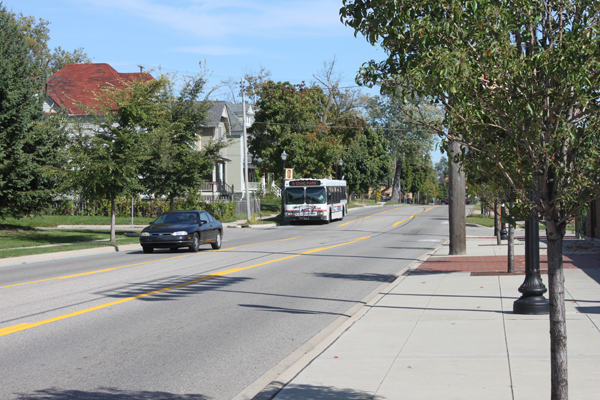 Three University of Michigan-Flint departments will assist efforts to create a safe, walkable University Avenue corridor with the help of a $1 million federal grant to Kettering University that will support neighborhood revitalization efforts. UM-Flint's departments of Earth & Resource Science and Public Health & Health Sciences will share about $100,000 of the federal grant.
The Byrne Criminal Justice Innovation (BCJI) Program grant—part of the Neighborhood Revitalization Initiative—will provide funding over three years to help convert the University Avenue corridor into a vibrant region by developing and implementing sustainable crime prevention strategies.
According to a Department of Justice press release, the grant was awarded for a plan to connect 16 law enforcement and security organizations, including UM-Flint's Department of Public Safety, to university researchers, local non-profits, and residents in a comprehensive effort to raise standards of living.
"Faculty from the Earth and Resource Science Department and the staff of the Geographic Information Systems Center (GISC) will work with our project partners to help develop innovative approaches to reducing crime in the study area," said Professor Marty Kaufman, department chair. "The locations and causes of criminal events may exhibit patterns that can be determined from the expertise housed in the GISC and Department of Public Health and Health Sciences. Knowing these aspects of criminal activity can help provide input for planning and implementation measures to reduce its severity and impact."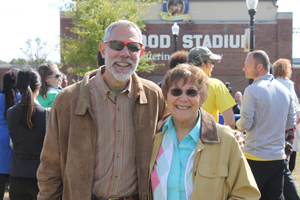 Suzane Selig, director of Public Health and Health Sciences, said her department will identify UM-Flint students who will partner with Kettering students to promote a safe and healthy environment along University Avenue.
The University Avenue Corridor Coalition (UACC), a collaborative group of community stakeholders that includes representatives from universities, hospitals, businesses, neighborhood associations, civic organizations, and other community members, will be instrumental in the implementation of the grant.
"This grant serves as the most recent example of the close working relationships between local law-enforcement, anchor institutions, and the community we all serve," said UM-Flint Department of Public Safety Chief Ray Hall. "We have and will continue to work with this well-established team to address quality-of-life and crime issues in our community."
The Department of Justice is providing more than $7 million in new funding for similar programs in 17 urban and rural areas around the country.
Contact University Communications & Marketing with comments, questions, or story ideas.