Bob Barnett Appointed Dean of UM-Flint's School of Education and Human Services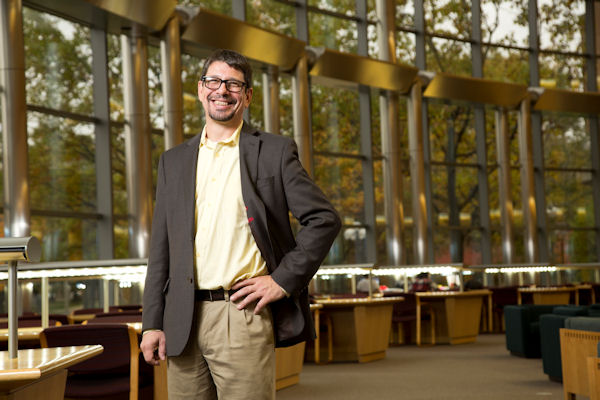 The University of Michigan Board of Regents has approved Bob Barnett, Ph.D. as the dean of the School of Education and Human Services at the University of Michigan-Flint.
Barnett had been serving as interim dean. Before that, he served as associate dean in the College of Arts and Sciences from 2005-2011. He holds the rank of professor of rhetoric and composition in the Department of English. Barnett has a bachelor of arts in English from Alma College, master of arts in English from Central Michigan University, and a Ph.D. in rhetoric and composition from the University of Nevada-Reno.
He has published academic articles on classroom theory and practice, writing program administration, writing center administration, and most recently on general education reform. He also has published three books in the areas of writing center administration, writing across the curriculum theory and practice, and general education reform. He has also presented at numerous regional, national, and international conferences.
Barnett is also the co-author of an original musical play on the life of American poet Allen Ginsberg, HOWL, and a collection of original poems, The Ghosts of Hallelujah Junction.
Contact University Communications & Marketing with comments, questions, or story ideas.