UM-Flint Professor Helps Bring Conference on Artistic Rivalry to Flint Institute of Arts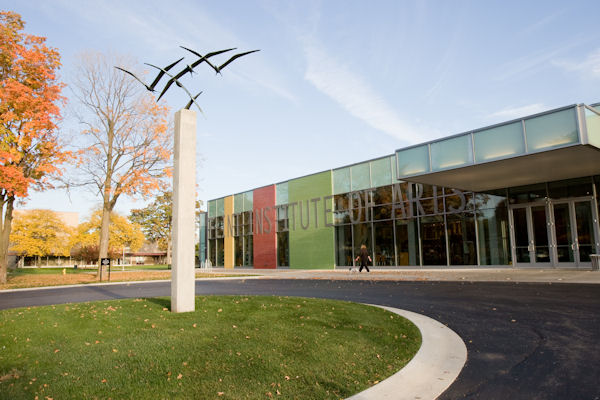 The Society for Paragone Studies, which is dedicated to the study of inter-arts competition throughout history, will hold its 2nd Annual Conference in Paragone Studies at the Flint Institute of Arts Friday, Sept. 20 to Saturday, Sept. 21, 2013. 
"The conference on the history of artistic rivalry brings scholars from across North America to Flint, providing an exciting opportunity for both members of the academic community and the public to enjoy presentations on the arts in a variety of media," said Sarah Lippert, Ph.D., director of the society and assistant professor of art history at the University of Michigan-Flint.
The keynote address will be delivered by the international scholar and art historian Claire Farago, Ph.D., on Saturday from 1:30-2:45 p.m. In addition, attendees to the conference sessions will hear presentations from international specialists in the arts (visual arts, literature, dance, theatre, etc.) on a variety of topics. Walk-in registration for scholars, members of the public, and students is welcome, but advance registration is needed to participate in the lunches and/or dinners.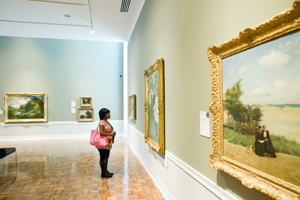 Claire Farago is Professor of Renaissance art, theory, and criticism at the University of Colorado-Boulder. The author of fourteen books and edited volumes, her main areas of interest are in Renaissance art theory, cultural exchange between Europe and the rest of the world, processes of globalization, critical historiography of the discipline, the materiality of the sacred, the history of style, museums and collecting practices, and the reception of art and ideas about art. Her most recent book, Art Is Not What You Think It Is (Wiley-Blackwells, 2012), co-authored with Donald Preziosi, concerns contemporary and historical ideas of art.  She has published widely on the manuscripts of Leonardo da Vinci.
From the University of Michigan-Flint, the following faculty will be presenting: Erica Britt, Sarah Lippert, Lauren Friesen, Elizabeth Kattner (formerly a dance specialist at UM-Flint but now at Oakland), Cristen Velliky (Sculptor), and Tim Kranz (Painter).
To register in advance for part or all of the conference go to http://blogs.umflint.edu/paragonestudies/registration-information/.
For questions or additional information e-mail: paragonestudies@gmail.com
Contact University Communications & Marketing with comments, questions, or story ideas.