UM-Flint Education Students and Faculty Assisting Mt. Morris Classrooms with Literacy and Early Childhood Development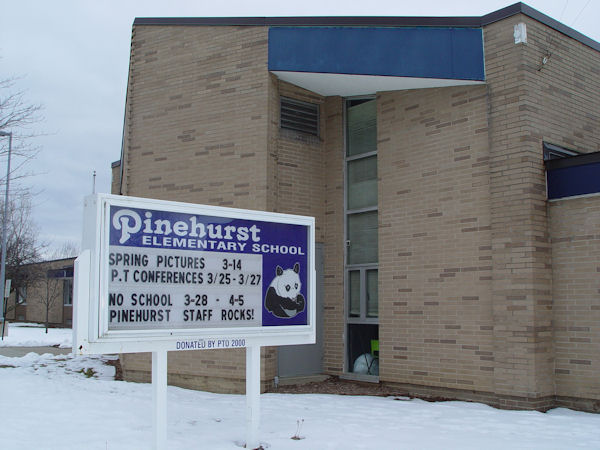 Students in Pinehurst Elementary School in Mt. Morris are getting some extra help in the classroom from students and faculty from UM-Flint's School of Education and Human Services (SEHS).
The newly formed collaboration will incorporate a literacy professor, a professor of early childhood education, and teacher candidates into the classrooms to work with Mt. Morris students using the latest teaching methods and technology. The teacher candidates will be working with Mt. Morris teachers and children in kindergarten and first grade classrooms. University professors will accompany the teacher candidates during the time they are in the classrooms.
"I am confident that this is the beginning of many such collaborations with area schools," said Suzanne Knight, SEHS director of Educational Field Experiences. "We desire to be present in schools and offer encouragement and support. I want to thank the elementary teachers, and both building and district administrators who welcome us into their buildings and allow us the privilege of working with their students."
In 2011, Pinehurst Elementary was restructured to house early learners in one place, and use the building for K-1 instruction only. The idea behind this was to allow for even greater focus on early childhood development and literacy learning. This switch made Mt. Morris Schools the perfect partner for the university.
"The collaboration between the staff at Pinehurst Early Learning Center and the UM-Flint teacher candidates will benefit the district by allowing our teachers an opportunity to share their expertise and inspire future teachers," said Mt. Morris Superintendent Tricia Hill. "Teaching a classroom of children with a variety of academic needs and abilities takes a well trained individual, but teaching adults about your practice and pedagogy takes a master teacher. This collaboration provides our teachers with an opportunity to grow through that sharing and teaching process."
Hill sees the interaction with the education professors as a benefit to both the Pinehurst teachers and students.
UM-Flint professors Christine Kenney and Suzanne Knezek agree, "We are thrilled to be working with Mt. Morris administrators, Pinehurst teachers, and Pinehurst students. We, along with our UM-Flint teacher candidates, hope to provide positive contributions. Our goal is for this collaboration to benefit everyone involved."
Pinehurst Elementary Principal Kathy Lintz recently told MLive, "We are very excited to open our classrooms and share our instructional knowledge with the university and teacher candidates. We think it's going to be a great partnership for both the university and the school district and have no doubt that the candidates will learn useful information and gain insight on today's young learners within our classrooms."
Contact University Communications & Marketing with comments, questions, or story ideas.