UM-Flint Announces New Master's Program in Accounting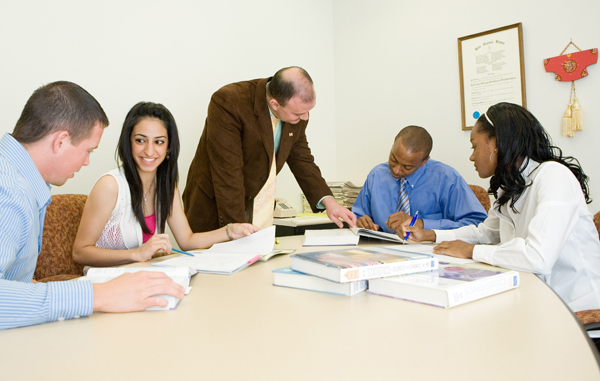 This year's tax season may be over, but as all good accountants and business professionals know, a year-round, holistic, and engaged approach to accounting can take any size organization to the next level.
With that truth in mind, UM-Flint is taking its accounting program to the next level with the introduction of a new Master of Science in Accounting (MSA) degree.
The School of Management's MSA program is designed to build on students' undergraduate education by preparing them for careers in accounting. It enables them to complete the 150 credit hours required to become a Certified Public Accountant (CPA), and prepares them to successfully complete the exam. The program is open to students with a bachelor's degree in accounting, another business discipline, as well as non-business disciplines.
"There is a potentially large market for programs like our Master of Science in Accounting for students who are preparing for the Certified Public Accountant (CPA) exams," said School of Management Associate Dean Yener Kandogan, Ph.D. "Most universities lack a comprehensive set of graduate-level accounting courses to assist their students in their preparations. Our MSA program is designed to meet this demand and will be taught by faculty holding Ph.D. degrees in Accounting as well as CPAs."
The MSA program is taught in the NetPlus! format. NetPlus! is an innovative, mixed-mode program that blends the personal interaction of traditional classroom activities with the anytime, anywhere convenience of modern online learning. It is designed to make the UM-Flint MSA program conveniently accessible to busy professionals from a wide range of geographic areas. Electives in the program are available in the Traditional and/or NetPlus! formats.
Weekend classroom sessions (Friday and Saturday), held every six weeks on campus, enhance the quality of the learning experience. Students typically enroll in two courses in the fall, winter, spring, and summer terms (12-week terms) for program completion in under two years.
"Our faculty has been teaching in the MBA program in this format for over a decade and has developed quite an expertise in this delivery format," said  Kandogan. "I believe this will be an attractive feature of this program, allowing students from longer distances to take part."
Contact University Communications & Marketing with comments, questions, or story ideas.