Ground Breaking Programs Prepare Tomorrow's UM-Flint Leadership Today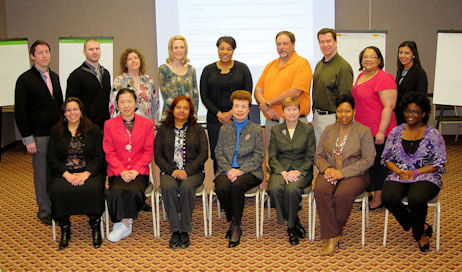 Many well-run organizations or businesses aim to find an answer to the question: where will the next generation of leadership be found?  Will recruiters and national searches be needed to fill important roles?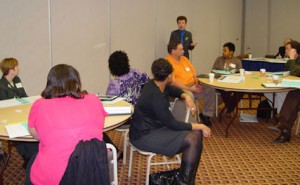 The University of Michigan-Flint believes leadership begins at home, and has developed unique programs to make it happen.
Chancellor Ruth J. Person realized that the university is facing challenges to both sustainability and growth, and more attention needed to be given to the leadership pipeline.
"UM-Flint needs leaders who can step up and proactively address the crucial issues that face our university and could impede us from reaching our full potential," noted Chancellor Person.
The University Human Resource Department was called to develop programs that would not only help to identify future leaders, but also provide the training needed to accept more responsibility.
LEAD and EXCEL are the two new programs that emerged. They are groundbreaking leadership development opportunities developed for, and unique to, the Flint campus.
The LEAD (Leadership, Excellence, Achievement, and Development) program is one step toward creating leaders. This program is for experienced middle managers or emerging leaders to provide development opportunities to better prepare them for potential increased leadership roles. It is a semester-long program providing a blend of traditional classroom and informal outside learning activities aimed at building critical and strategic thinking, building relationships and interpersonal skills, self-awareness, and leadership achievement which are aligned with U-M strategic competencies.
EXCEL is a personal leadership certificate initiative. It is open to any Flint staff or faculty member who would like to experience further success at UM-Flint by developing his or her individual skills in a deliberate and strategic manner. Over a two-year period, participants in EXCEL choose classes that align with the eight U-M organizational competencies. In addition, informal learning activities support learning and application outside of the classroom.
"Participation in either of these initiatives gives UM-Flint leadership one more means of assessing personal and professional development, and leadership capacity," said Person.  "By aligning individual skills with crucial organizational competencies we take another step towards continuously growing excellence at UM-Flint."
Currently, there are 36 faculty and staff enrolled in the two programs.
Contact University Communications & Marketing with comments, questions, or story ideas.