Earth Day 2012 Food Forum to Promote Local, Sustainable Nutrition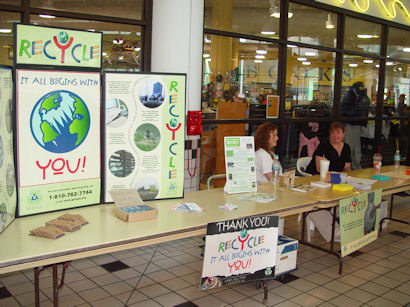 The Food Forum will take place in the Ontario room as part of the 2012 Earth Day Celebration, and features multiple presentations and discussion around food access, nutrition, and growing your own vegetables.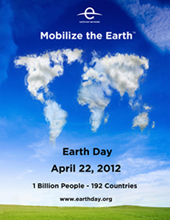 One of the Food Forum coordinators, Holly Lubowicki of Keep Genesee County Beautiful said,  "Our main goal is to expose our community to the many growers and producers of fresh, organic, and healthy foods."
In addition to the speakers, there are vendors selling fresh produce and goods made from ingredients they grow.  The Flint Farmers' Market will also be signing up EBT card holders for their Double Up Foodbucks program that helps encourage EBT participants to purchase $20 of fresh produce and be able to double their money to purchase $20 worth of other foods like meat and cheese.
The Genesee County Health Department will be giving informative presentation on nutrition and its impact on our health. Participants can stop by their booth to pick up information on topics related to diabetes, heart health, and more.
Roxanne Adair from Flint River Farm will introduce participants to the Edible Flint Co-op of growers for anyone considering growing their own healthy fresh produce.  A highlight of the event will be the chef demos in Clint's Café…for those who need to learn how to prepare a fresh, tasty and healthful meal.
New to the Earth Day Celebration this year: free make-and-take workshops for all ages during the Green Craft Show. Local artisans will be selling their original work made from up-cycled, recycled, all natural, or green materials. The event will also feature live animals, and give you an opportunity to greet them up close.
The Annual Earth Day Celebration is a free event being held at UM-Flint, Harding Mott University Center, 303 E. Kearsley Street on Saturday, April 14, from 10 a.m.- 3 p.m. Need more information call (810) 766-6763 or visit the website www.earthday.mcc.edu.
Contact University Communications & Marketing with comments, questions, or story ideas.