Nursing Students Seek Donations for Medical Mission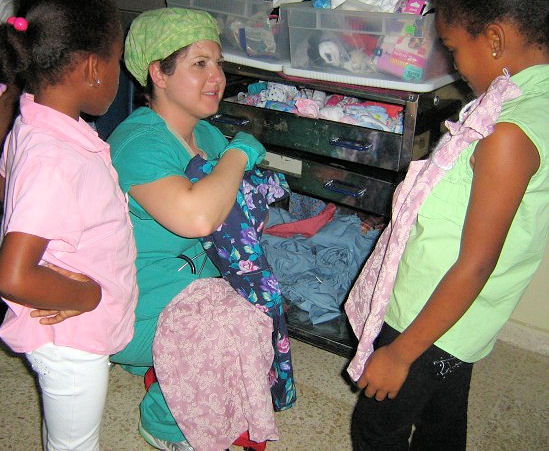 The small village San Pedro de Macoris in the Dominican Republic is the destination of a group of UM-Flint nursing students. They are hoping, with your help, to be loaded-down with medical supplies.
For the past 16 years, Nursing Professor Maureen Tippen has led students on a medical mission to provide health care services to the local residents. Midwest Medical Mission is the sponsoring organization, and has been providing missions to the medically under-served since 1974.
"Quality medical care in this country is scarce and often unaffordable," said Tippen. "During our stay there, we will be with a team of medical professionals providing health care to people who have walked days seeking relief for all types of medical problems."
Mark Soisson, one of the four students accompanying Tippen, said the students will be carrying the donations to the mission.
The group would like to collect the items by early February.
Items needed include:
antibiotics
antifungal creams
children and adult multivitamins
toothbrushes and toothpaste
bar soap and washcloths
matchbox cars
hair bobbles
large Ziploc bags
powdered Pedialyte and small baby bottles
Tylenol
Motrin
cold remedies for adults
There are donation boxes located outside of the UM-Flint nursing department office at 2180 W.S.W. building and also outside of the UM-Flint mail room near 154 French Hall.
Contact University Communications & Marketing with comments, questions, or story ideas.