May Commencement Speaker Selected
Dr. Gregg Pane, who was appointed Virginia Medicaid Director in June 2010, has been selected Commencement Speaker for the May 2011 ceremony.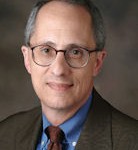 Dr. Pane was born in Flint and is a 1977 graduate of the University of Michigan-Flint. He received his medical degree from the University of Michigan, and a master's in public (health services) administration from the University of San Francisco. He completed a residency in Emergency Medicine at Wright State University.
Dr. Pane was previously Director, National Health Care Preparedness Programs for the Office of the Secretary, U.S. Department of Health and Human Services.  The program provides $400M in cooperative agreement funding to state public health agencies and hospitals to improve health system preparedness. 
Beginning in 2004, Dr. Pane was appointed Director of the District of Columbia Health Department, and for three years headed the $2 billion, 1300-staff agency responsible for a large variety of health care programs in the D.C. area.
During his career he has received numerous awards, and has served in both appointed and leadership roles in a host of professional organizations. Some of those organizations include the World Bank, Institute of Medicine, National Health Policy Forum, the V A Federal Advisory Commission and several others.
While most of his career has kept him busy on the East Coast, he has often found time to return to his alma mater. One of his key roles was to co-chair one of the largest fund raising efforts of UM-Flint. The Capital Campaign kicked-off in 2006, and eventually raised nearly $40 million.
Contact University Communications & Marketing with comments, questions, or story ideas.