It's Not Just a New Box Office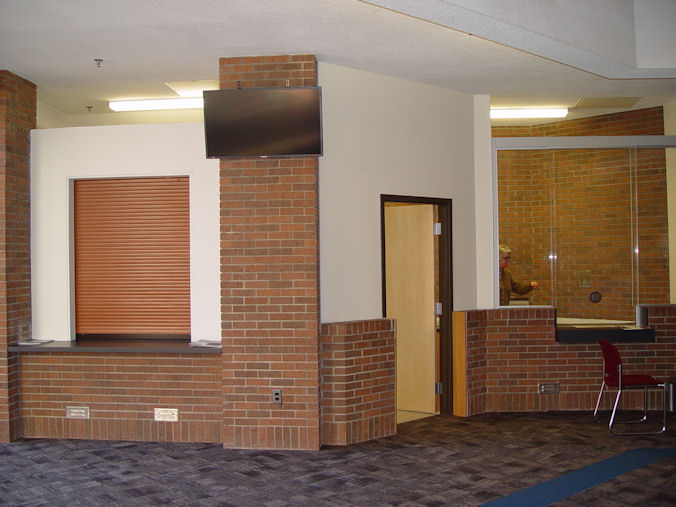 Sixteen years after the first request was made, the Theatre Department has a new box office, and students, faculty, and staff in French Hall will finally get an information center that sells snack items and school supplies.
The location for the new facilities is space under the stairway in the Theatre Lobby that was filled with planters and plastic plants. With construction now complete, the computers for the box office will be installed the week of January 24.  Current plans call for operating it daily from 10 a.m.-5 p.m.
An information center similar to the operation in the University Center is also planned. Events and Building Services wants the facility open by the start of the fall semester.
The Theatre Lobby area is also used as a main entry point for many visitors to campus.  Often, visitors or new students will use the Theatre Department Office for seeking campus information. The new information center will be stocked with brochures and maps.
To better inform students about campus happenings and events, a video monitor mounted to the outside of the structure will flash campus information.
Theater Department sources tell us that it was back in 1995 that Tom Bloom, the chair of the Theatre Department at that time, made the request to turn the unused space under the stairway into a theatre box office.
Contact University Communications & Marketing with comments, questions, or story ideas.