Connect with UM-Flint on Foursquare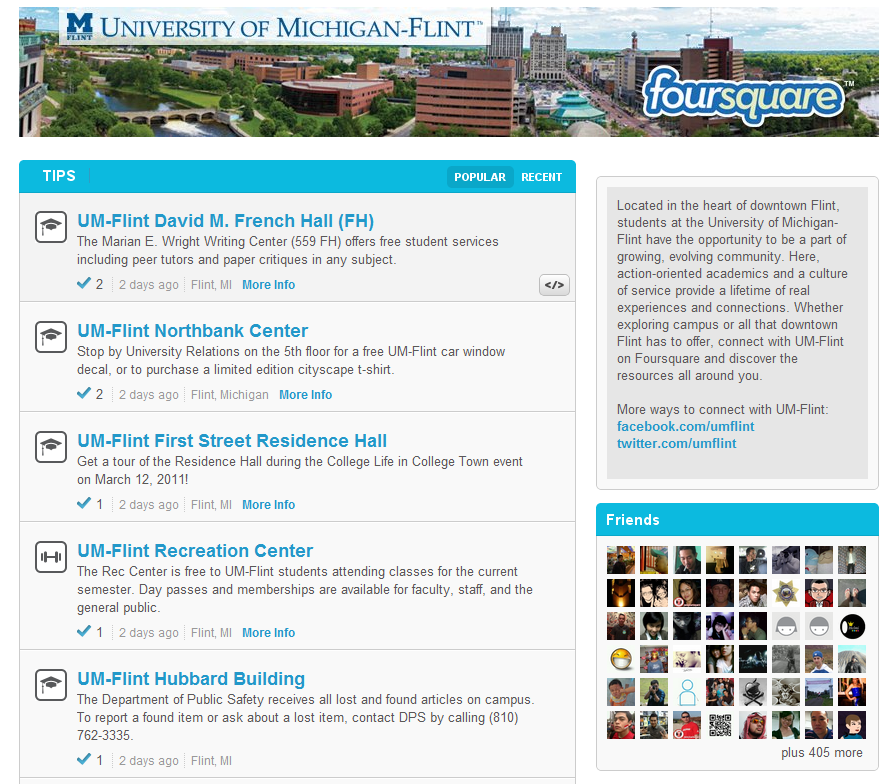 Foursquare users can now connect with the University of Michigan-Flint on their smartphones. On Friday, January 21, the university launched it's official Foursquare page.
The location-based service allows users to "check in" at any location with their smartphones, using GPS to identify where they are. For example, someone standing in the University Pavilion will be presented with "UM-Flint University Pavilion" or "UM-Flint Barnes & Noble Bookstore" as check-in options. Once that check-in is complete, a notification can be sent to the user's Twitter and Facebook accounts.
By connecting with UM-Flint on Foursquare, users will find helpful tips about resources at each venue, special offers, and more. Download the Foursquare app on your smartphone by visiting foursquare.com/apps. Then find UM-Flint on Foursquare at foursquare.com/umflint.
Contact University Communications & Marketing with comments, questions, or story ideas.