Flint's College Student Population Approaches 34,000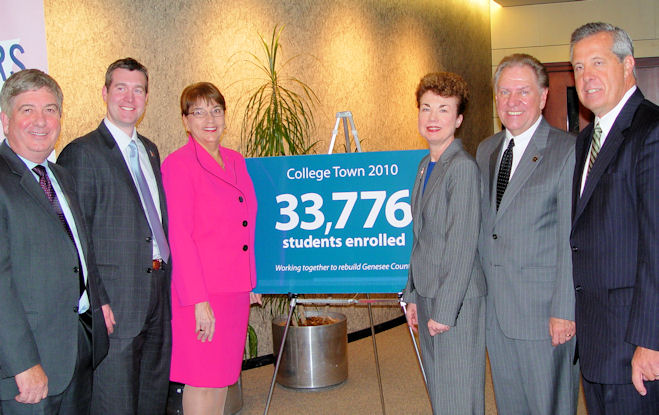 Flint is another step closer to securing the title of "College Town."  The leaders of Flint's four main institutions of higher learning unveiled the latest count of students enrolled in area colleges and universities. Joined by Flint Mayor Dayne Walling and Tim Herman from the Regional Chamber of Commerce, a record total of 33,766 students was announced.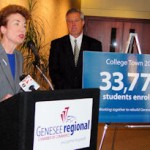 Chancellor Ruth Person focused on the growing number of international students who are choosing UM-Flint. She noted that there are almost 300 international students on campus from 35 countries.
"These exceptional institutions attracting young minds is another great example of partners working together to rebuild Genesee County," said Herman, Regional Chamber CEO.
Also contributing to the enrollment number of almost 34,000 are students from almost a half-dozen other higher education schools who maintain a presence in Flint.
Contact University Communications & Marketing with comments, questions, or story ideas.