UM-Flint to be Part of Advanced Nursing Education Expansion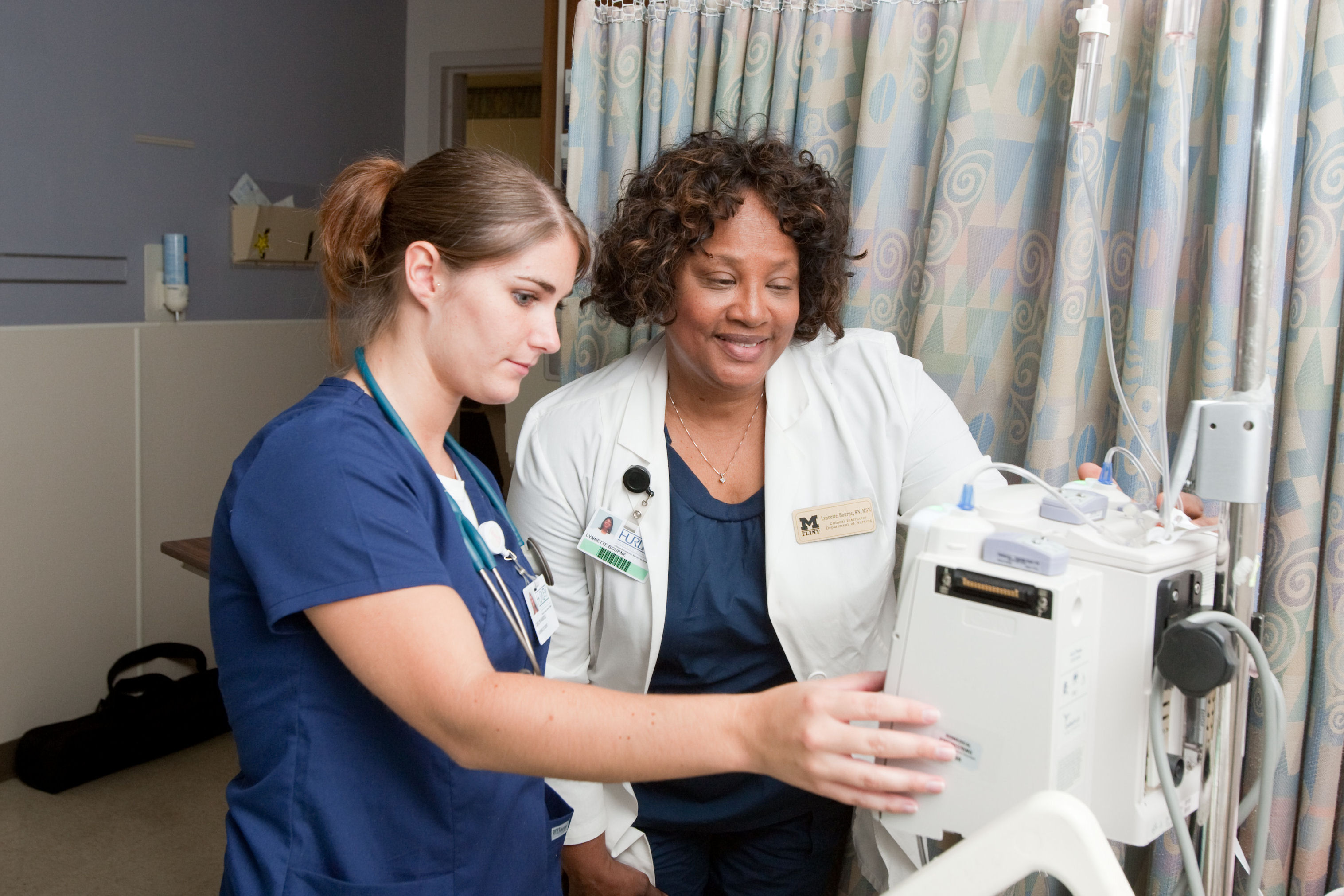 The University of Michigan-Flint will receive $1,425,600 to help with expanding Advanced Nursing Education. U.S. Sens. Debbie Stabenow and Carl Levin, both D-Mich., announced $13,322,537 in grants for nine projects across the state to train primary health care workers in Michigan. The funding was made available through the Prevention and Public Health Fund under the Affordable Care Act.
UM-Flint is one of just 26 schools of nursing to be selected for the grant to increase full-time enrollment in primary care nurse practitioner (NP) and nurse midwife (NMW) programs.  It is projected that over 1,300 primary care nursing stipends will be supported through this five-year program.
"This award will directly support 30-60 graduate students who wish to become Primary Care Nurse Practitioners (NPs).  NP's are cost-effective, and part of the solution to the shortage of primary care providers," said Director of the Graduate Nursing Program Constance Creech.
"This funding will support students who want to study full time, but could not afford it previously."
According to Creech, the average Nurse Practitioner student leaves the UM-Flint graduate program with nearly $42,000 in student loans.
"By providing a stipend of $22,000 per student per year for up to two years, this funding will reduce the financial burden of attending school full-time, and help to accelerate graduation rates to increase the number of advanced practice nurses," said Barbara Kornblau, dean of the School of Health Professions and Studies.
"The Affordable Care Act will give more families access to quality, affordable health care. These funds will help make sure there are enough doctors and nurses available to treat those new patients," Stabenow said. "These investments in our health care workforce will create new, good-paying jobs and will ensure that Michigan families continue to have access to the medical care they need."
"Six months after the enactment of the Affordable Care Act, Michiganians are starting to see the very real improvements that health care reform will bring to their lives," Levin said. "These funds are just a beginning in the investments we will be making in Michigan's health care, training new primary care doctors and nurses to help Michigan families."
Contact University Communications & Marketing with comments, questions, or story ideas.